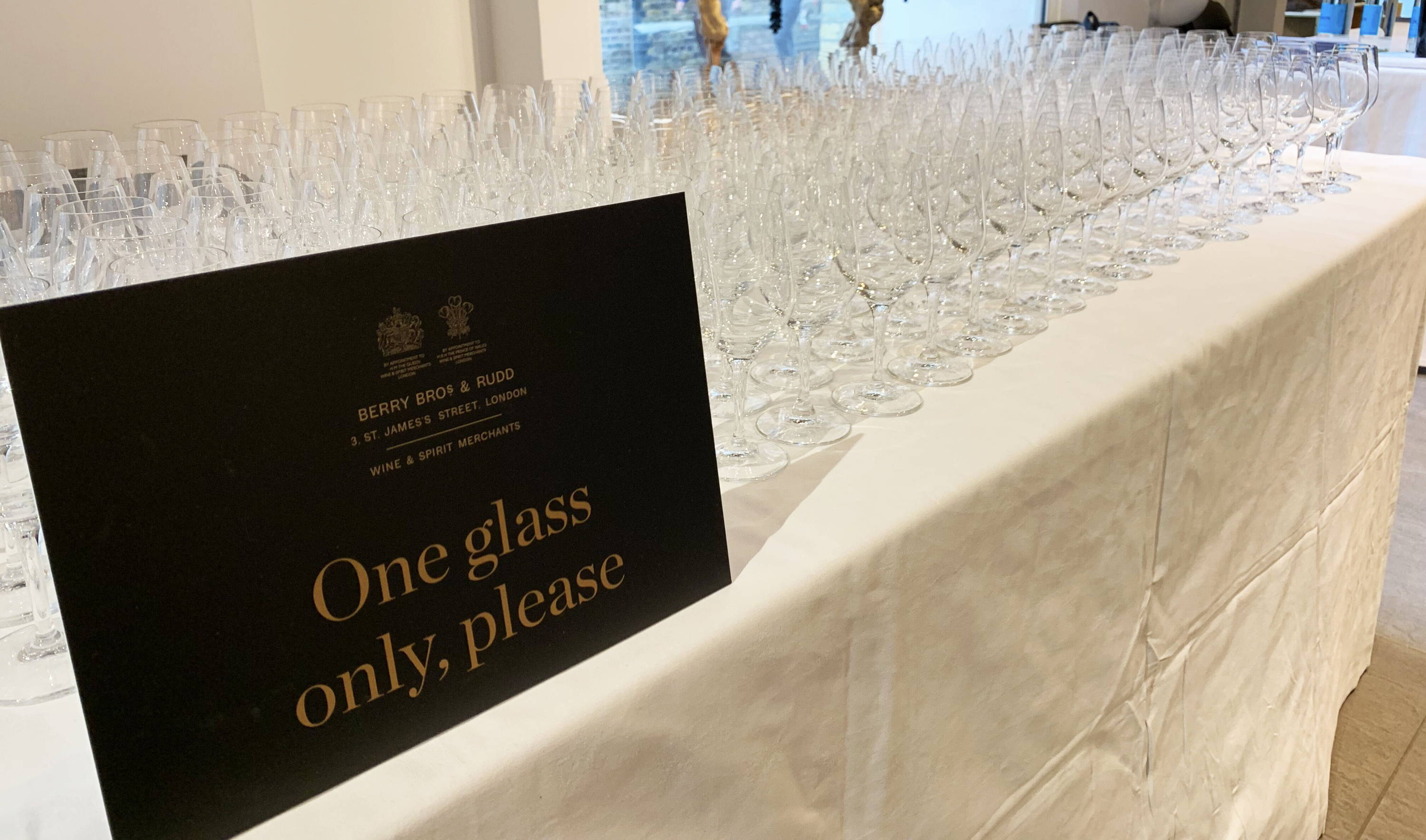 THE BRIEF
A well-known and respected, London-based wine merchant approached Vallebona to provide food for their Italian wine tasting. The day would be split off in to two sections, the morning would host 150 members of the trade and press. In the evening, 200 of their most valued customers and guests would be able to sample the wines. Our client wanted to provide diners with food that would sustain them but also match perfectly with the theme of the evening.
THE DELIVERY
The morning...
For lunch, Vallebona provided an array of fresh Italian sandwiches, made with fresh Genovese focaccia, combined with classic Italian ingredients and authentic condiments. With a vast selection to choose from, we ensured that all tastes were catered to but incorporating some vegan and vegetarian options. A small grazing platter was also on offer for those with bigger apetites!
---
ITALIAN GENOVESE FOCACCIA SQUARE
SALUMI
Gorgonzola Dolce, Salame Toscano, rucola
Mortadella, taleggio dop,yuzu mayo, rucola
Porchetta, pecorino rosso, pesto, rucola
Finocchiona Toscana picante, saffron pecorino, rucola
Prosciutto San Daniele, yuzo kosho, pecorino
VEGGIE & VEGAN
Artichokes, walnuts, dried cranberries
Sundried tomato, dried apricots, capers
GRAZING
Scooped pecorino like a small parmesan
Cherry tomato on the vine
Prosciutto Toscano
Music paper bread, taralli
The evening...
In the evening, two stations were set-up so that the food was easily accessible for everyone. Vallebona laid on an impressive aperitivo style spread for guests to pick at throughout the event. An abundant array of meats and cheeses was joined by fresh vegetable crudité, crisp breads, taralli and fresh rye sourdough.
---
APERITIVO STYLE GRAZING TABLE
Prosciutto San Daniele, Salame finocchiona, salsiccia sarda
Pesto and English asparagus
Cherry tomato on the vine
Cheese board: Gorgonzola dolce, pecorino rosso, puzzone di moena
Taralli, hand made grissini, music paper bread
French Sourdough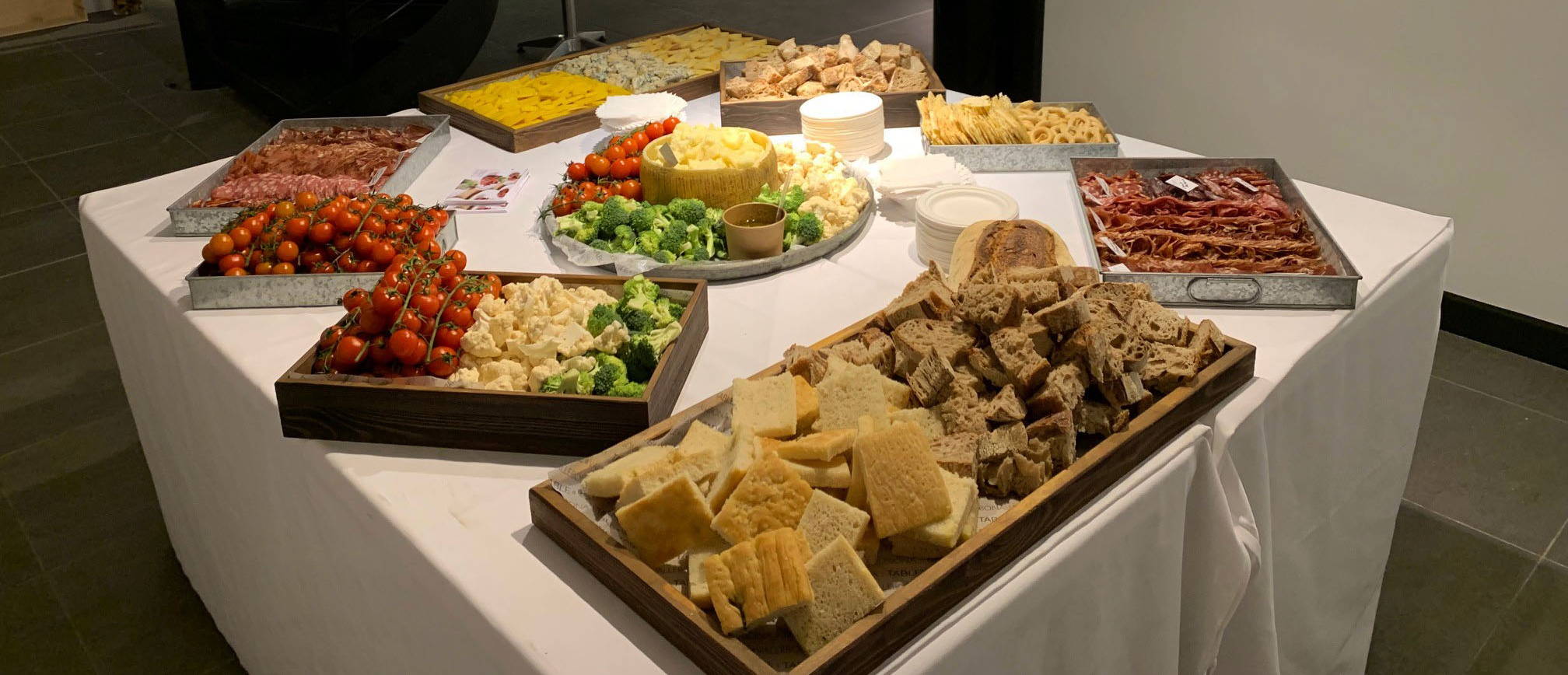 THE RESULT
The client and their guests were thrilled with the generous portions and were pleased that no one went hungry! The addition of fresh, crunchy veg went down a storm and the unique charcuterie such as the lamb salumi was a particular hit.
"The catering for our event was very well received by all attending customers. The food was enticing, interesting and fresh in flavour as well as being well presented over the daytime and evening. Staff were polite and attentive and knowledgeable on what they were serving. The quantity was plentiful for the number of people requested, and positive comments were received from all attendees afterwards. We've had some great feedback on the food internally but I know it was a hit with customers too! 'Definitely get the cheese man again."