We love a gourmet gathering; it's in our DNA. A chance to celebrate, sharing thoughts, news, laughter and, of course, excellent food. Let us take care of your party catering with our wide array of irresistible antipasti, mouth-watering pastas, super-fresh salads, moreish mains and heavenly cheese boards. We'll happily pair wines to your selection too. Beautifully presented, generously portioned and utterly delicious; your guests will leave sated, with a heart full of happy memories. "Saturday was fab ....... the food ridiculously good! Loved the menu and the labels really looked the business." Design your perfect selection from our deliciously flexible menu options, or share your wishes with us and we'll create a bespoke menu just for you. For inspiration and ideas, please have a look at our menus below. Feel free to call us on 020 8944 5665 (or email us at info@vallebona.co.uk) and we will be delighted to help with your next party.​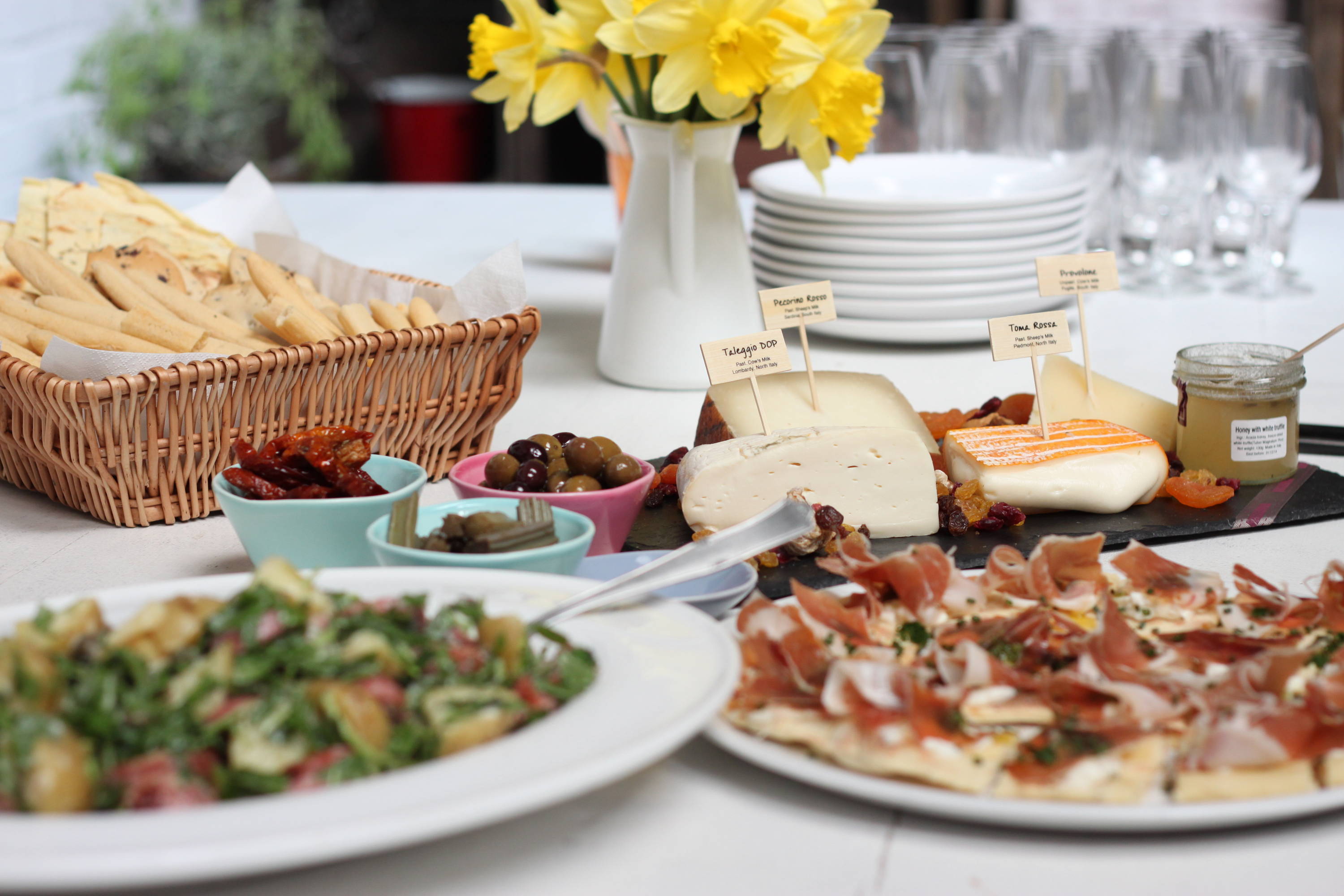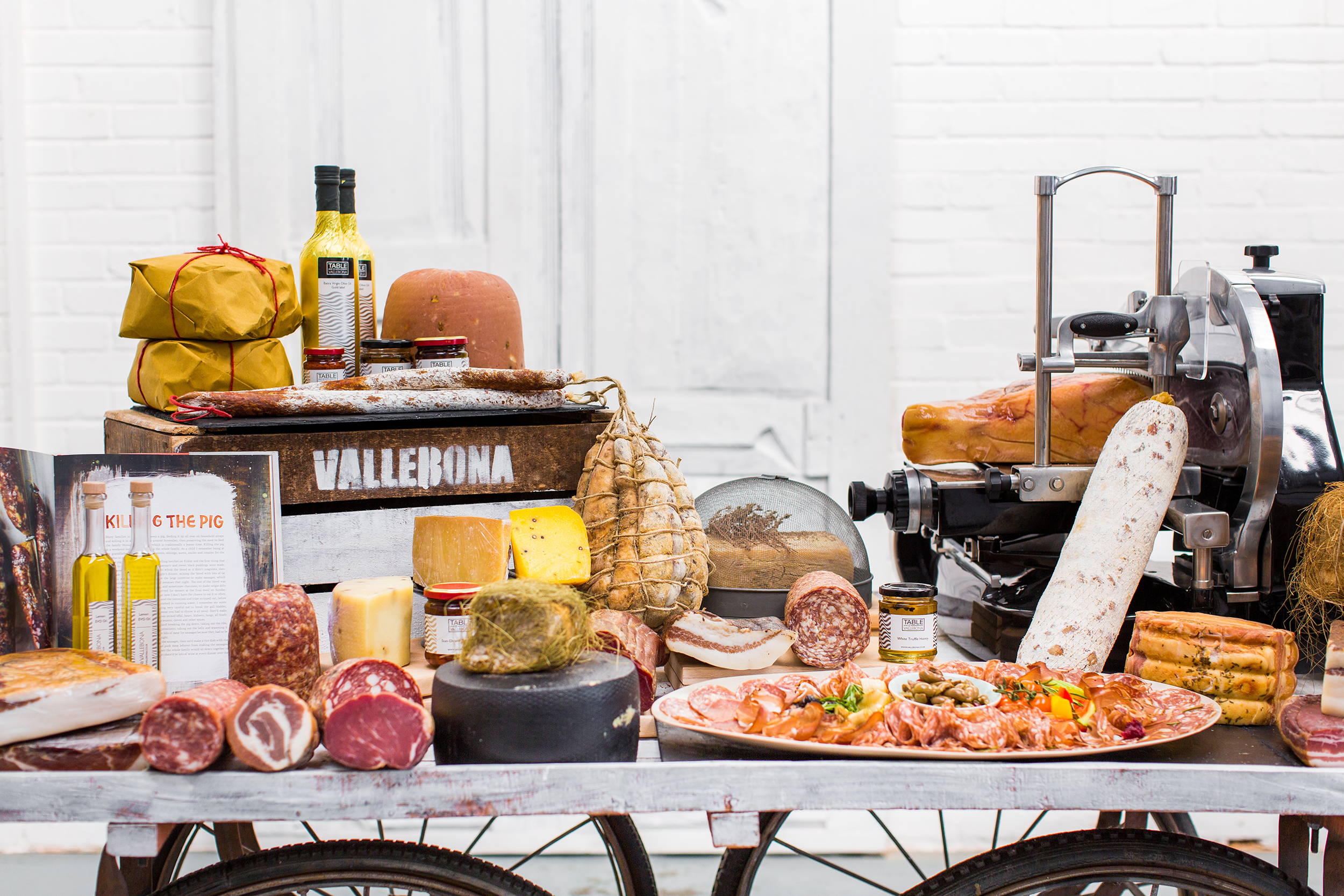 "Thank you so much Stefano and Naoko for making my 50th birthday party at home such a special evening....We were familiar already with the delicious cheeses, meats and accompaniments from Vallebona and the friendly helpful team behind it, so when I decided to arrange my 50th party at home, the catering choice was an easy one. However I had not realised how incredible the full grazing menu would be - it was perfect for my special party. Stefano was so helpful in planning the menu and Naoko decorated the table beautifully. The range and quality of the food and the flavours were perfect for my special birthday party and addressed all of our dietary needs. The grazing table created a 'wow' factor and was talking point of the evening. It gave us the friendly relaxed atmosphere we were looking for, allowing guests to dip into the wonderful spread throughout the night, creating a truly wonderful gastronomic treat. Thank you also for sourcing the staff for the night - they were so easy to have around - friendly, attentive and professional and a treat for me to be able to just mingle and enjoy the night in the knowledge that glasses would be topped and plates cleared! Thank you both again so very much - your passion for spreading the joy of delicious food was evident throughout the grazing table and was very much appreciated by us all."
Liz, SW London - Birthday
Overall we had a wonderful experience with Vallebona. The personal approach and time you took to helping us choose the right catering options for our son's picnic after his first Holy Communion was really appreciated. Stefano, you listened to our specific needs and came up with the perfect combination! The food was beautifully presented in the various platters and you clearly use really high quality ingredients because it all tasted wonderful. To top it off we enjoyed some of your white wine – it was light and smooth – the ideal choice for the setting. All our friends and family were very impressed by it all and we were fortunate that the weather also behaved itself to enable the picnic to go ahead. I am now looking forward to visiting your shop to buy produce and try to replicate some of the recipes that you spoilt us with.
Beatriz, SW London - Garden Party
Thank you so much for the incredible food- we were delighted with it all, it was so delicious. The Cheese board was definitely the biggest winner, the variety and quality of the cheeses was truly outstanding. And the presentation of the food was so lovely, simple but gorgeous- just what we wanted. We were so happy with everything, from the communication we had, through to the delivery of the food and of course the taste itself! I honestly have no criticism at all. Thank you for making our day so special, every single guest was very happy with your food- from the young to the old.
Rebecca and James, SW London - Wedding