We love going above a beyond for our customers. That's why we love to take the pressure off your shoulders when it comes to catering. Whether you're after a few modest platters of our award-winning charcuterie, or a show-stopping grazing table in your home, we can help.
All our produce is imported directly from our trusted suppliers in Italy and Japan. By maintaining a close relationship with every single one of our suppliers, we know that we are doing justice to their amazing products. By cutting out the middle man and getting everything from the source, we know that everything we serve will be super fresh and exceptionally high-quality.
Fill out an enquiry form or give us a call on 0208 9445665. We will help you work through the details of your event and come up with a solution that bests suits your needs. Alternatively, come visit us in our shop and browse the range for some inspiration. We even have recipe cards for you to take home!
Fill out the form and we'll get back to you with some options.
Browse our seasonal menu and let us know if you'd like anything changed.
We'll deliver your freshly prepared order, directly to your door.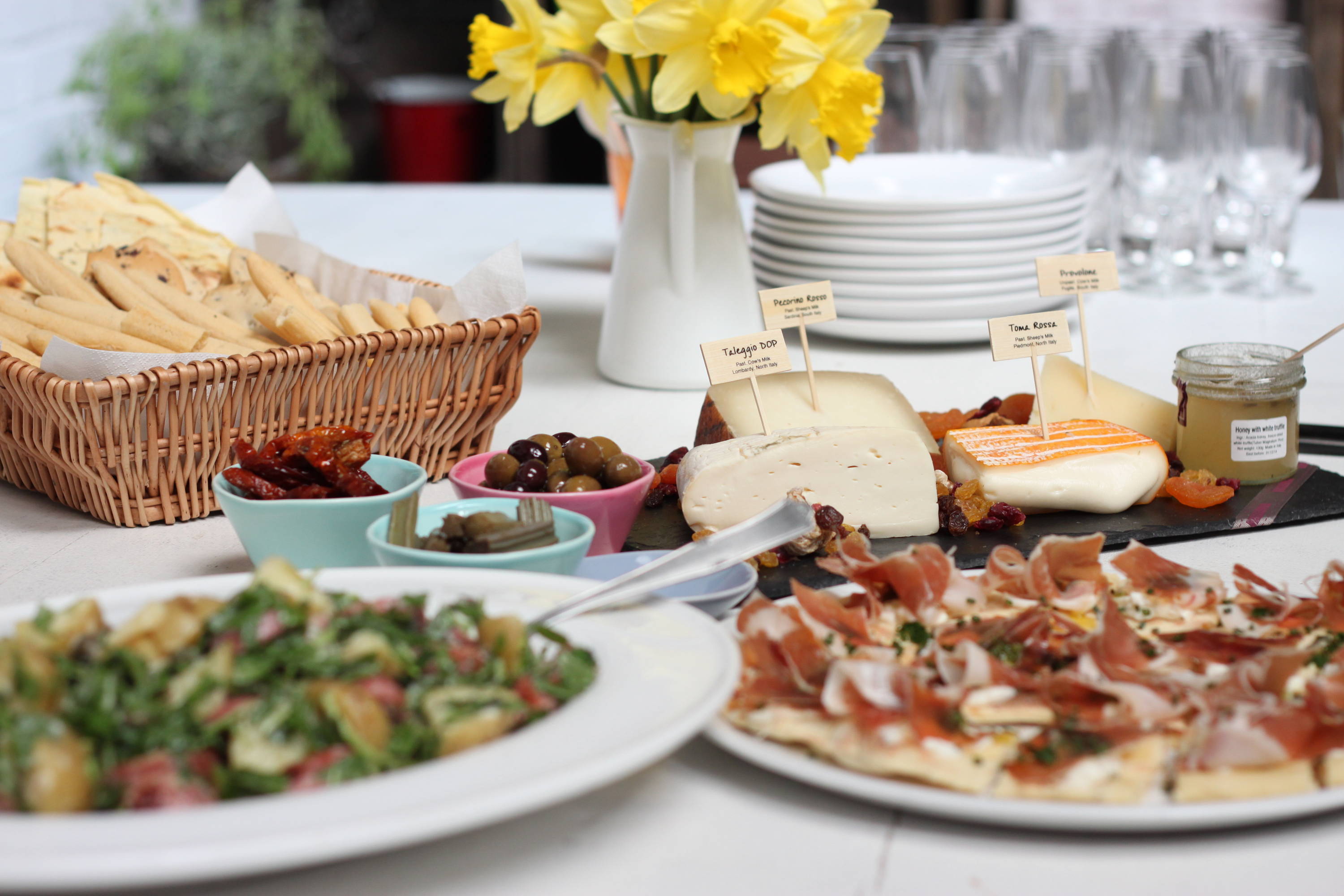 "Thank you so much Stefano and Naoko for making my 50th birthday party at home such a special evening....We were familiar already with the delicious cheeses, meats and accompaniments from Vallebona and the friendly helpful team behind it, so when I decided to arrange my 50th party at home, the catering choice was an easy one. However I had not realised how incredible the full grazing menu would be - it was perfect for my special party. Stefano was so helpful in planning the menu and Naoko decorated the table beautifully. The range and quality of the food and the flavours were perfect for my special birthday party and addressed all of our dietary needs. The grazing table created a 'wow' factor and was talking point of the evening. It gave us the friendly relaxed atmosphere we were looking for, allowing guests to dip into the wonderful spread throughout the night, creating a truly wonderful gastronomic treat. Thank you also for sourcing the staff for the night - they were so easy to have around - friendly, attentive and professional and a treat for me to be able to just mingle and enjoy the night in the knowledge that glasses would be topped and plates cleared! Thank you both again so very much - your passion for spreading the joy of delicious food was evident throughout the grazing table and was very much appreciated by us all."
Liz, SW London