It pays to have a chef who considers not only the flavours and quality of the food they are cooking but also one who can think far enough ahead to the plated finale.
Because Lizzie is a food stylist come chef she has her hands in both pockets, she is able to create simple rustic dishes but with little adjustments to give them a real stand out factor. Whether that be a blast of colourful petals or just the way the courgette is sliced.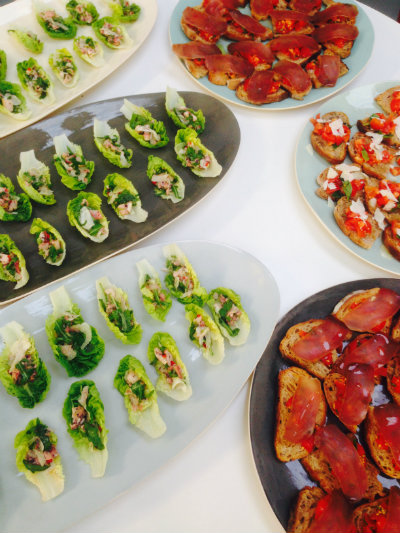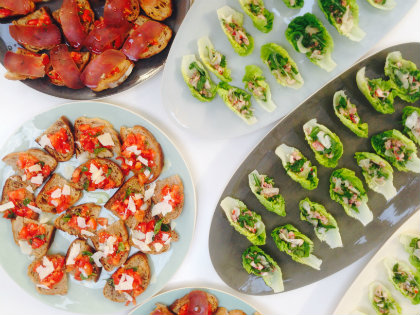 We started this Friday with a selection of sourdough bruschetta topped with either tuna mosciame and tomato or fresh Italian arugula & cherry tomatoes with shaved parmesan. Next were the octopus spoons, diced Vallebona octopus with chilli, parsley and lemon all beautifully presented on a crisp lettuce leaf. Yum.Next is an Italian classic many turn their noses up at, but when done properly spaghetti neri with spicy anchovy fillets can be a true delight. Anchovies have received a bad name due to the cheap versions flooding the British market where they are too young, full of bones and salty as hell. Our Sardinian Anchovies are spiced in a chili paste and big enough that you're not just crunching salt and bones. Mix that with some delicate slightly al dente spaghetti neri (infused with squid ink) and some lightly salted capers, you have a real Italian primi to be proud of.
The outrageous main we enjoyed took over 8 hours to cook in Lizzie's aga oven and was any blue blooded mans fantasy. Four huge lamb shoulders literally falling off the bone and oozing juice. served with new jersey potatoes, and rubbed in a butter parsley sauce. Heaven.........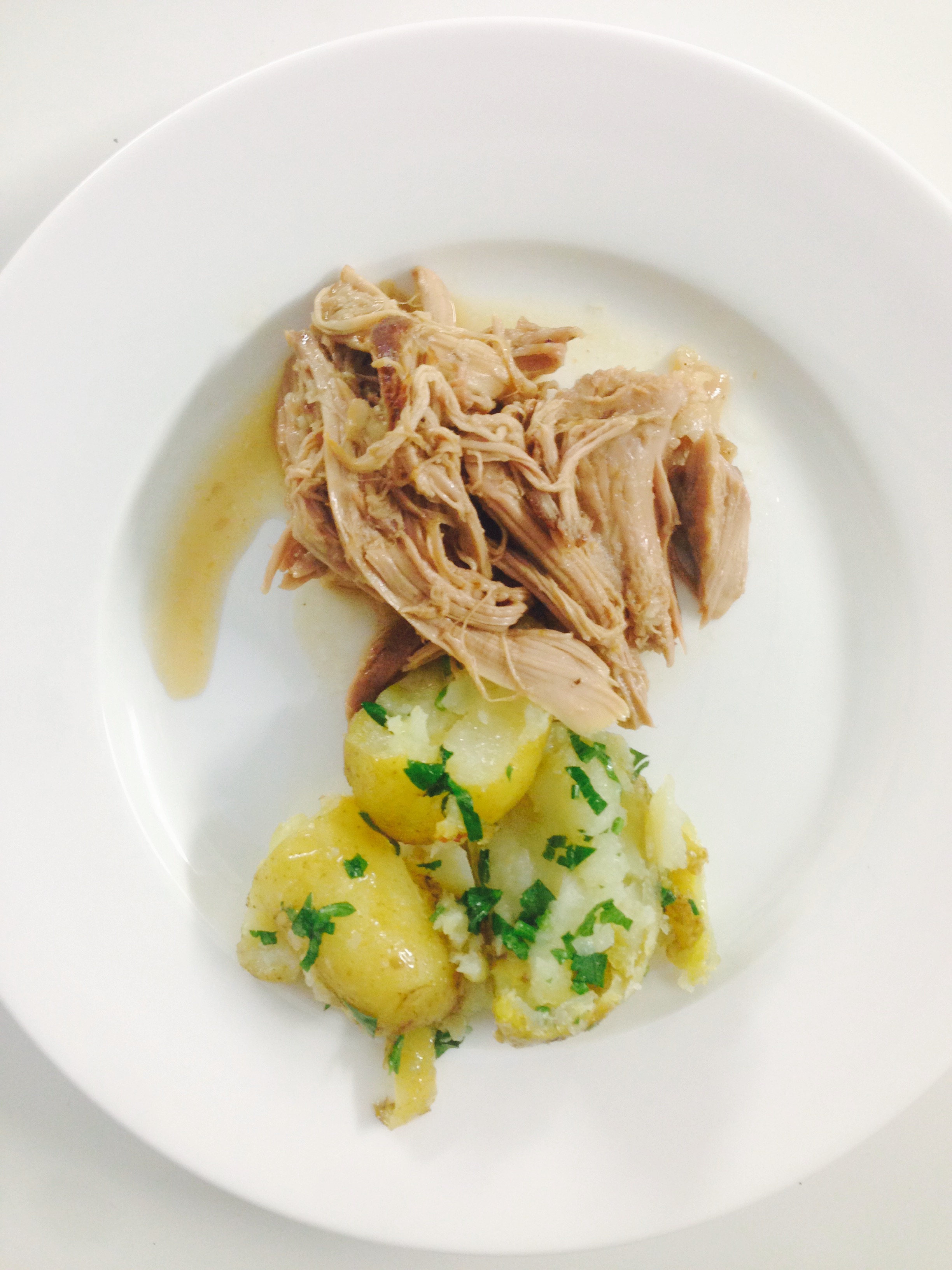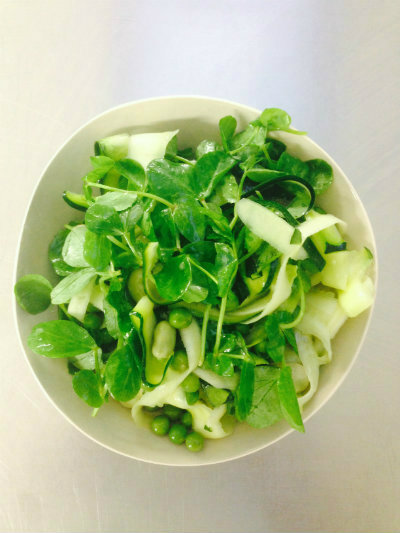 Oh and don't forget the hand podded broad bean, pea and courgette salad mixed with a mustard vinaigrette.
Don't worry we didn't forget about dessert! Fresh cherries (only just back in season) and a homemade lemon tart.
The perfect end to a beautiful meal.... All that is left to do is sit back and finish that wine!