A great event, 3 chefs, 6 dishes and 60 people.
What better way to show you how it went than to give you Jacob's recipes, written by him for you: (please email tom.rogers@vallebona.co.uk for any help or questions on the recipe or pop-up's).
Jacob: I have written these recipes Italian style, as I would cook them - i.e. Without the inclusion of quantities. This requires a little cook's intuition, but on the other hand gives more freedom of expression.
TUNA & WHITE BEAN SALAD
White cannellini beans (cooked until buttery soft or from jar)
Sardinian EVO oil
Red wine vinegar
Tomatoes (Chose flavoursome ones with a little crunch)
Tinned tune (Loin meat or ventresca from the belly)
Red Onion
Fresh Oregano
Dress the white beans in a little oil and a splash of vinegar; lay them on a plate. Scatter chunks of tomato & flakes of tuna over the top. Garnish with ultra-thin slices of onion and a scattering of fresh oregano leaves. Dress with a drizzle of oil and sprinkle with salt and pepper.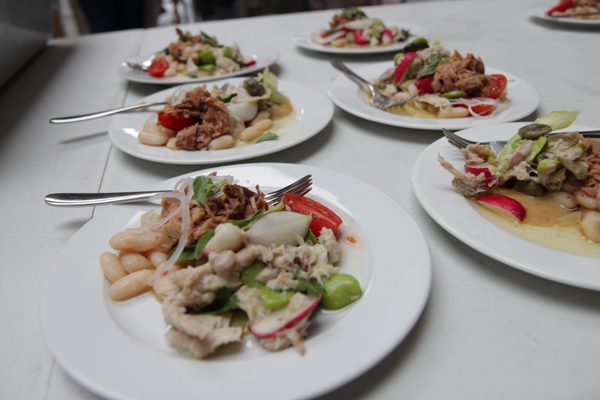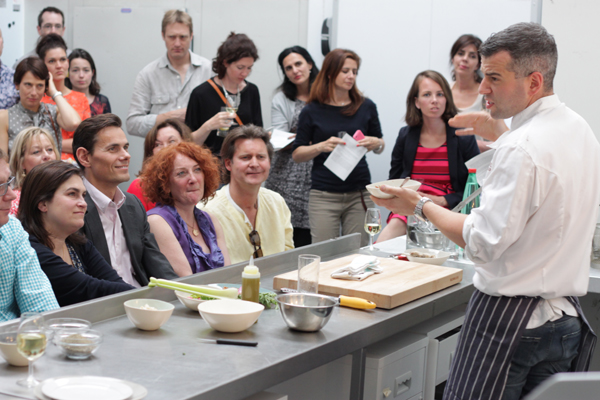 CONIGLIO TONNATO (RABBIT WITH A TUNA SAUCE)
For the sauce
Tinned tuna
Anchovy fillet
A little egg yolk and a lot of olive oil
A touch of fresh oregano
Capers (soaked until palatable)
Lemon Juice and/or red wine vinegar.
Combine all the above ingredients except the oil in a food processor. Add the oil very slowly to maintain emulsion, if too thick add a dash of water. This can be made ahead and refrigerated.
For the salad
Poached rabbit meat, picked off bone.
Broad beans, briefly blanched and shelled if large than thumbnail.
Radishes, halved or chunked.
Celery salad, thinly sliced cross ways.
Flat leaf parsley, picked.
Capers, soaked
Sardinian EVO oil.
Dress the plate with the tuna sauce. Toss the salad ingredients together, seasoning lightly and arrange in a pile on top of the dressing.
SPAGHETTI & BOTTARGA FRITTATA WITH AVOCADO SALAD
Eggs
Flat leaf parsley
Al dente spaghetti.
Butter, Melted.
Ripe avocados.
A squeeze of lemon juice.
Red onion.
Mullet Bottarga.
Fresh basil and wild fennel leaves.
Sardinian EVO oil.
Slice the avocados and arrange on a plate. Moisten it with lemon and season. Scatter with thinly sliced red onion, bottarga (lots shaven or grated) and herbs. Dress with more oil & lemon, salt & pepper. Great as a salad or on toast.
Beat the eggs with abundant grated bottarga and a little parsley, then stir in the butter and season. Heat the pasta momentarily in boiling salted water and drain. Toss the pasta into the egg mixture and in a very hot oiled frying pan (non-stick) fill near to the brim with the mixture. Reduce the heat and low fry for 3-4 minutes until half set. Using a plate flip it and cook the other side. It should be a little moist in the middle.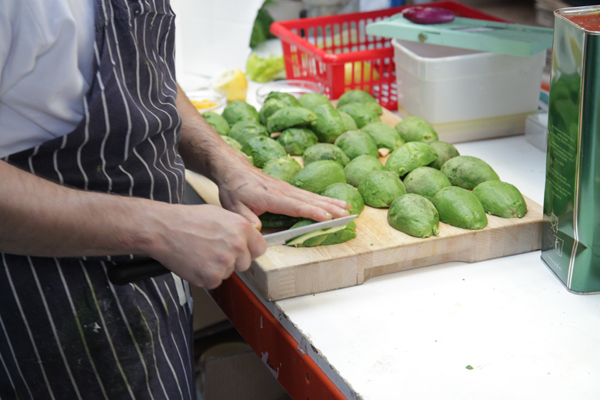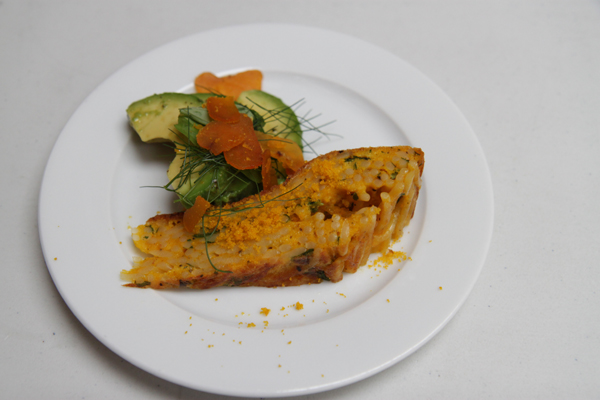 CARBONARA- THE ROMAN PASTA
Pasta (Fettuccine, spaghetti, bucantini or tortiglioni)
Guanciale, skin off cut into 5mm lardoons.
Courgettes, sliced in thin rounds.
Pecorino Romano, grated
Eggs
Cook the pasta al dente. In a large bowl beat the eggs with LOTS of black pepper and LOTS of pecorino Romano. Fry the guanciale in a hot pan until crispy outside but not all the way through. Toss the courgettes in the pan as you take it from the heat and stir it all in with the eggs. Drain the pasta and mix in with the sauce. Serve with more cheese and pepper.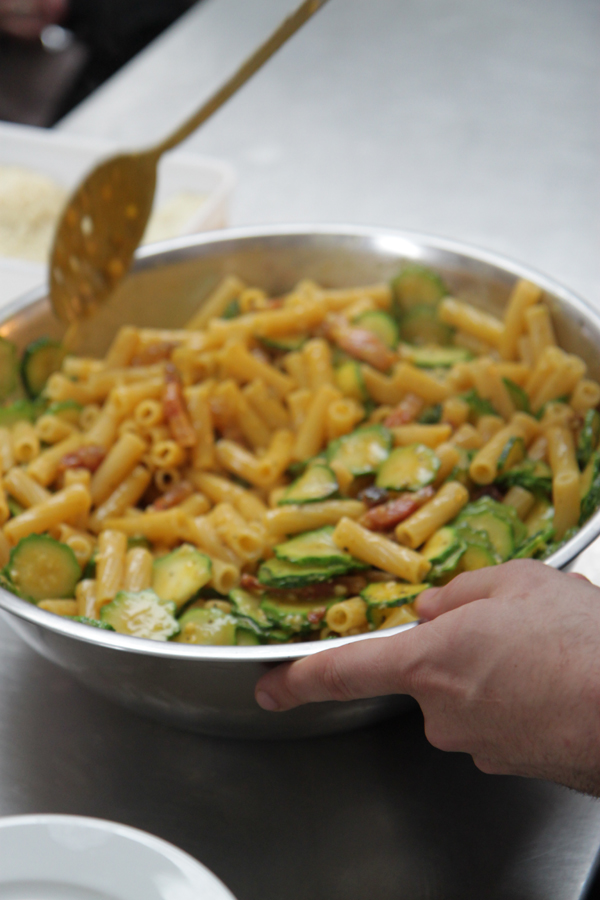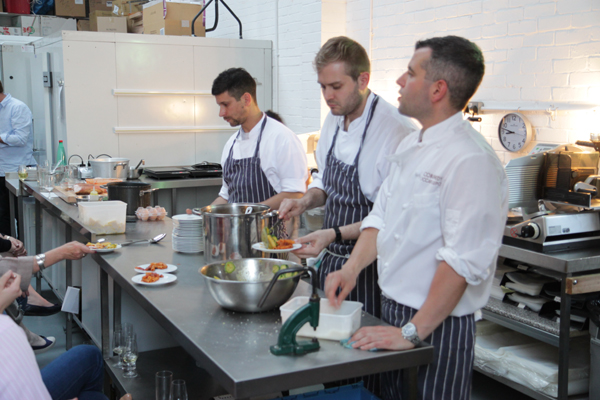 We can't thank Jacob enough for such a fantastic and entertaining evening! We also want to thank everyone who came and got involved in the questions and most importantly the eating.
Having arranged the pop up partly through Jacobs Head of catering and events Adam Middleton (one of the chefs on the day) we wanted to provide his details should anyone else want to arrange a similar thing.
Tel: 0207 439 8987
Email: adam@boccadilupo.com
And finally a few more photos of the evening.