This past Friday the 19th September we were joined by Adam Byatt, Saturday kitchen live chef and the owner of Trinity restaurant as well many other ventures.
Adam cooked 4 exciting dishes for us (Recipes below):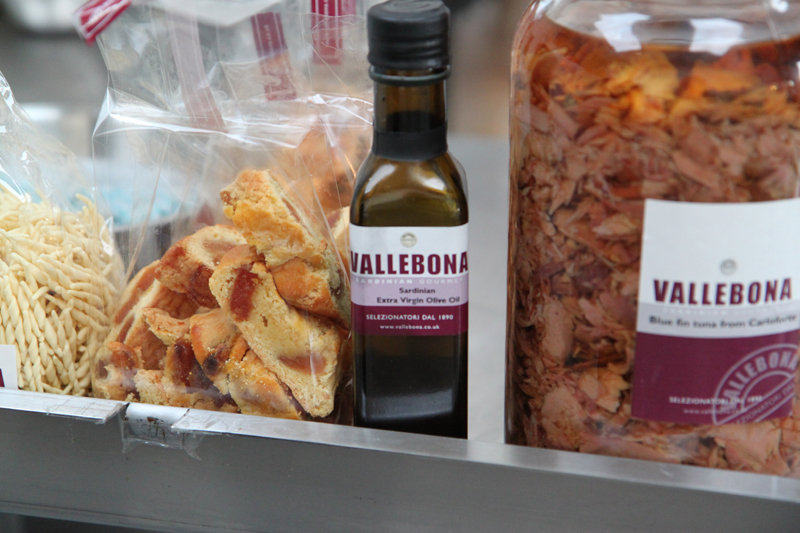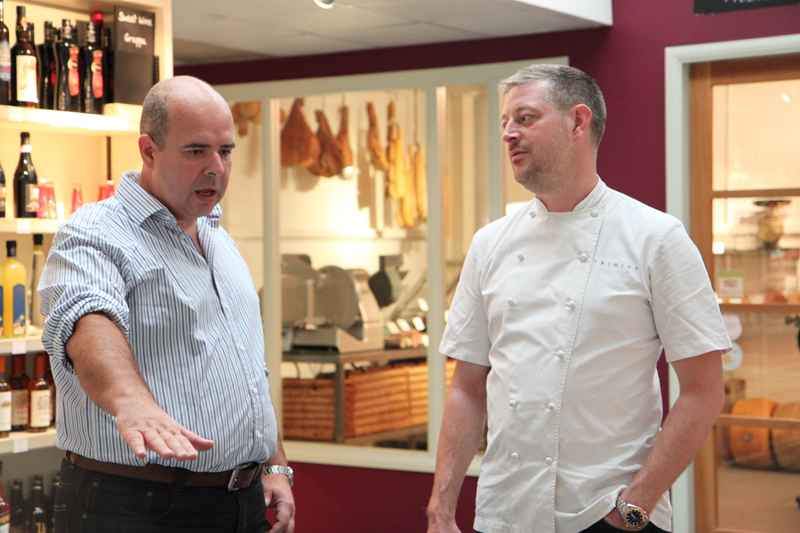 Vitello Tonato:
Our thinly sliced prosciutto Sardo wrapped around crisp blanched green beans, lightly covered with a rich handmade tuna and mayonnaise sauce (a traditional dish of Piedmont).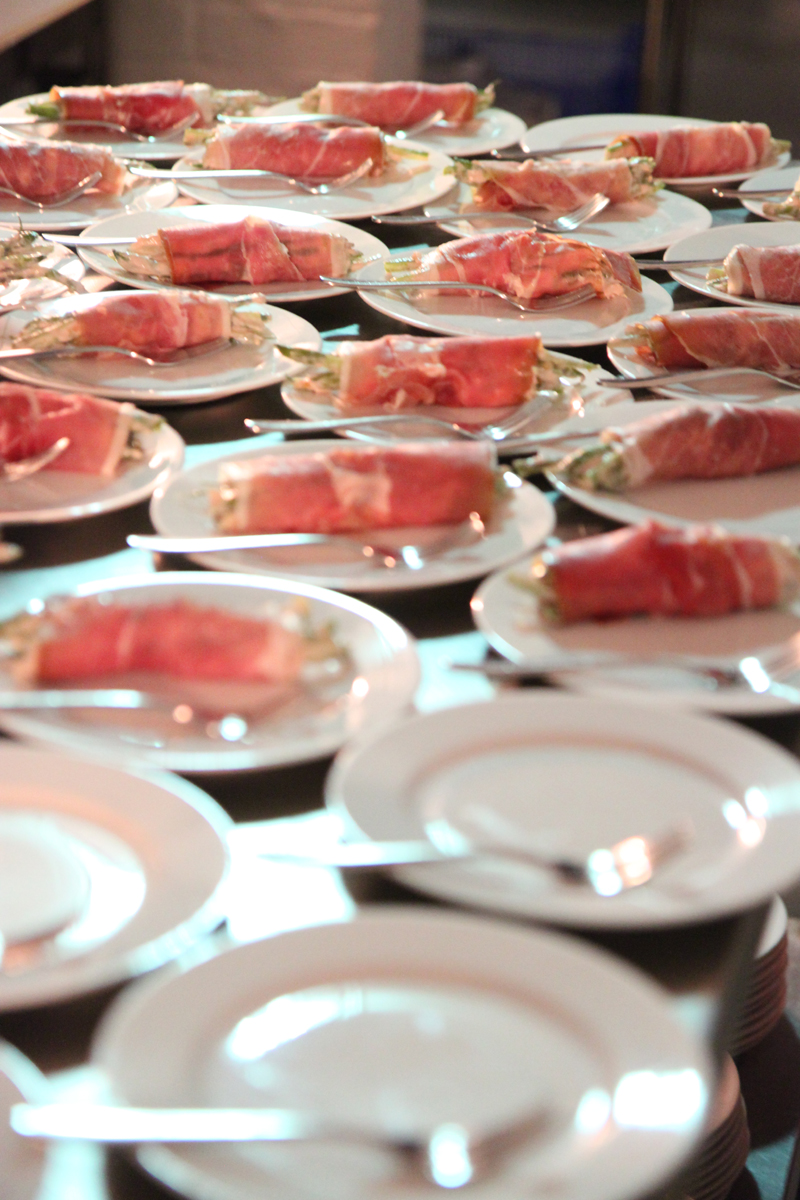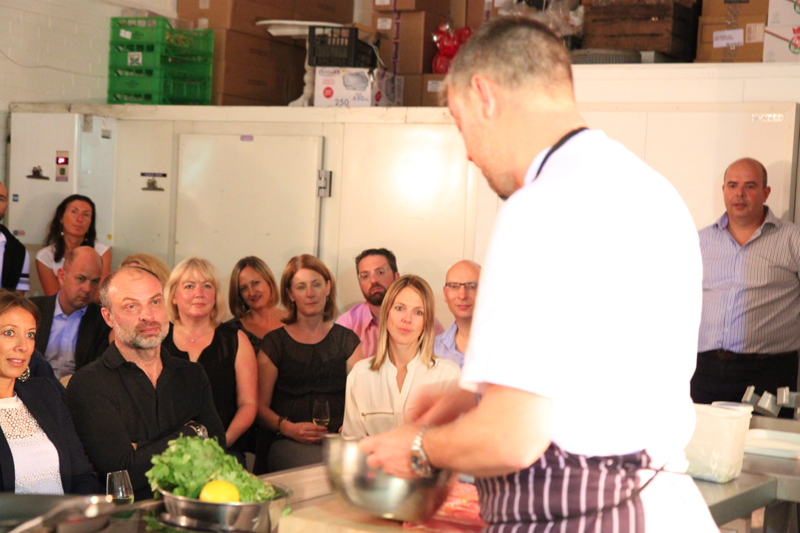 Trofie pasta, sardine vinaigrette:
Vallebona Troffie (perfect as it has a good bite to it) pasta boiled and mixed with Adam's sardine dressing (below)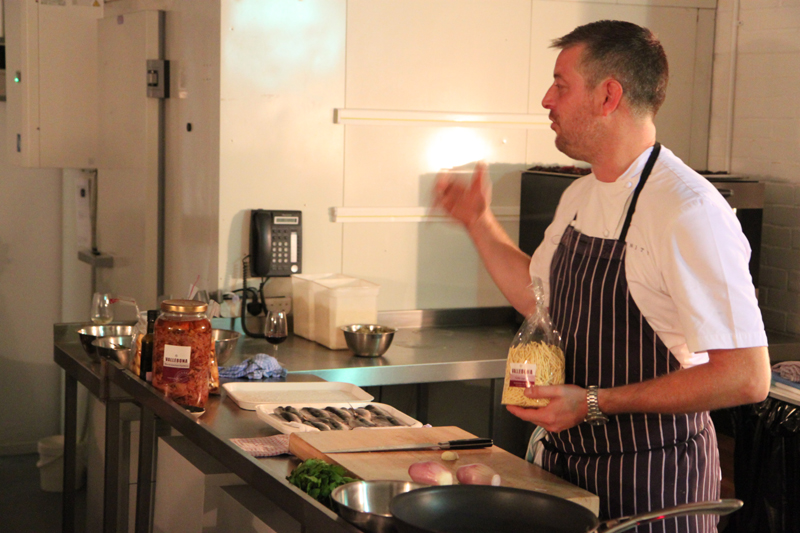 Rack of young lamb, bagna cauda, salsa Verdi and smoked anchovies
Whole racks of lamb oven cooked on a bed of potato and bagna cauda sauce.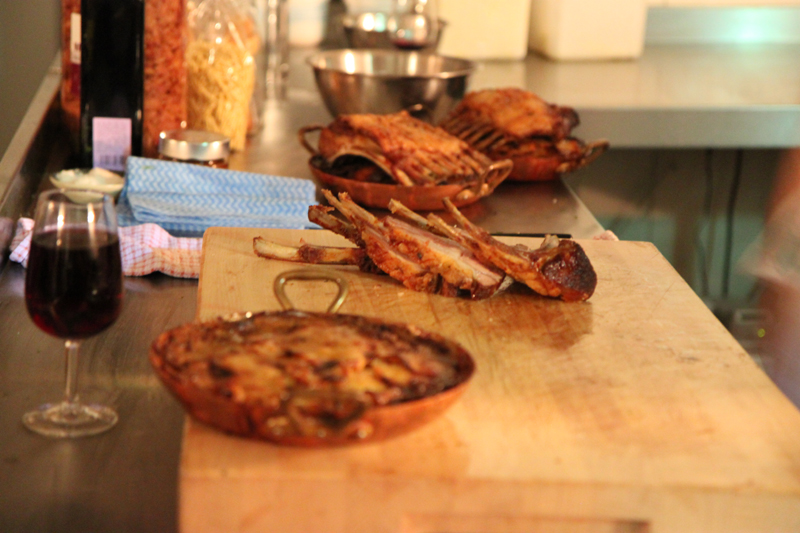 Marsala roast figs, mascarpone and biscotti
Juicy warm oven baked figs served with a decent dollop of mascarpone and Vallebona crumbly dried apricot biscotti.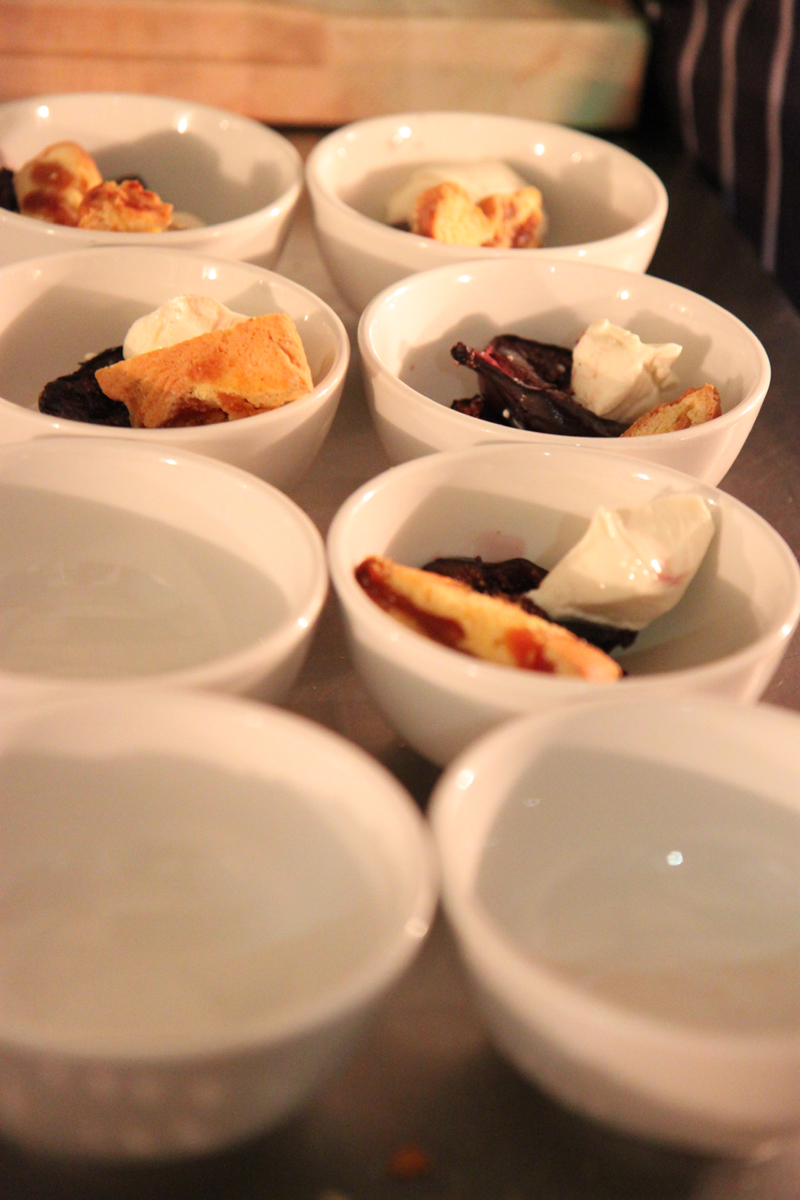 I will be steadily updating recipes below as Adam provides them, so far:
Troffie Pasta with Sardine Dressing (Serves 5)
500g Troffie
10 Sardines
2 Garlic cloves
1 Red chilli
3 Shallots
2 Lime (juice and zest)
1 Lemon (juice and zest)
Coriander
Olive oil
Salt
Method:
Boil enough water to cover the pasta.
Warm the oil in a pan then cook the sardines, skin down, until crisp.
Put the pasta on to cook, approx. 12 mins
Dice the garlic, chilli, shallots and add to the pan on top of the sardines and allow to soften for three minutes.
Next briskly whisk all the ingredients in the pan so sardines and soft vegetables break down and blend together.
Slowly stir the sauce into the pasta. Finish with juice and chopped coriander, adjusting the dressing to taste with the salt and citrus juices.