Our Wimbledon warehouse space is a blank canvas. White wash walls, long banquet tables and a central chandelier, Table @ Vallebona can be transformed into anything you make of it.
Now on a monthly basis, Alex from The Pickled Fork will be using the space for an incredible series of Supper clubs called 5ive. 5 culinary courses to showcase the best of British produce.
A wine flight has been paired to each dish by multi award winning wine writer Matthew Jukes.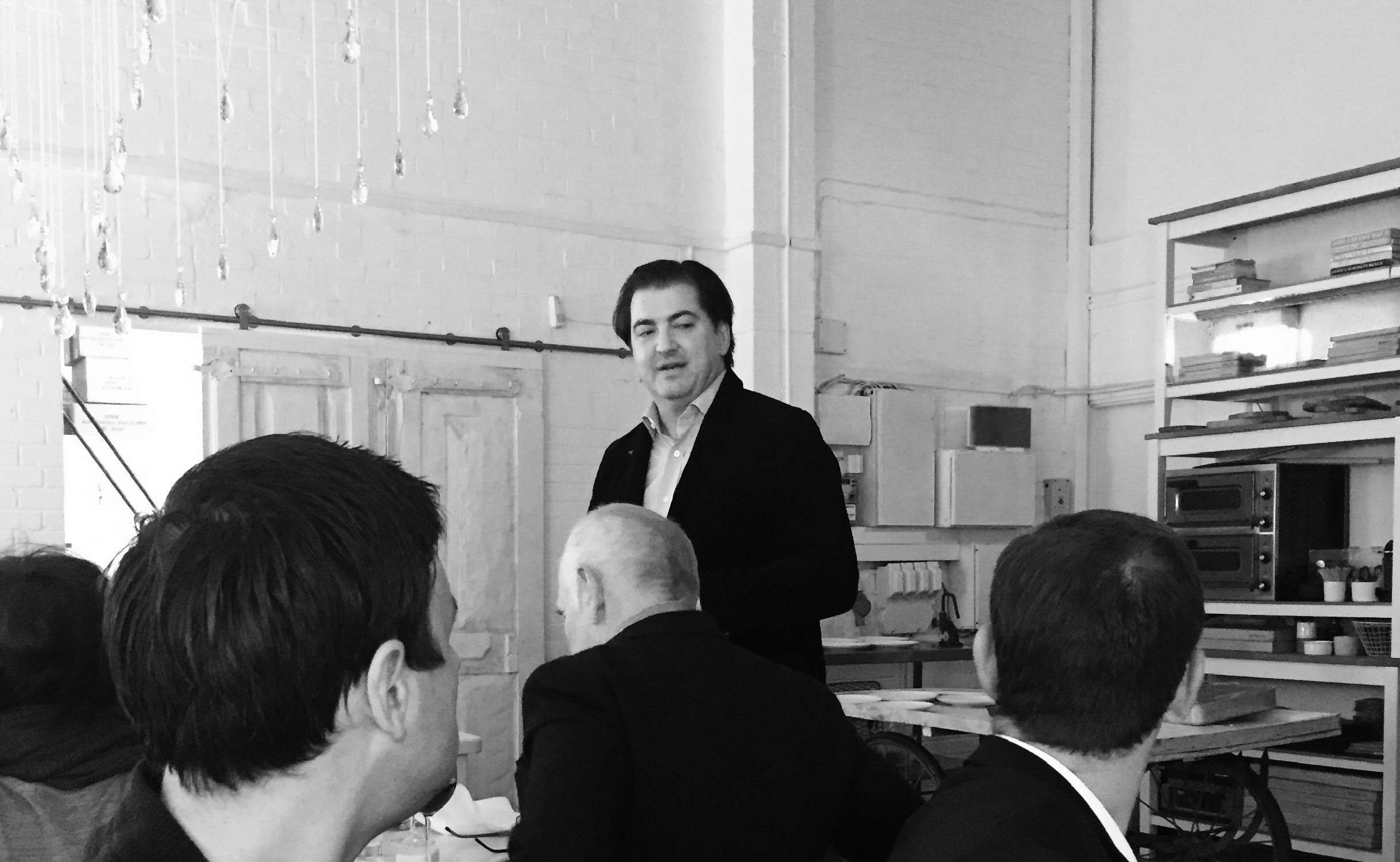 The evening is guaranteed to impress.. Here's what we ate and drank on the 20th April.
---
A welcome canape of smoked tuna from Vallebona on a homemade sesame crust and a dash of wasabi washed down with a welcome cocktail of Sake prosecco.
1 of 5ive
Matthew announced the first wine, Txakoli from Basque Country. This wine was crisp and fresh, easy to drink on it's own, but went down very smoothly after the kick from the N'duja aiolo on barbecued gem lettuce.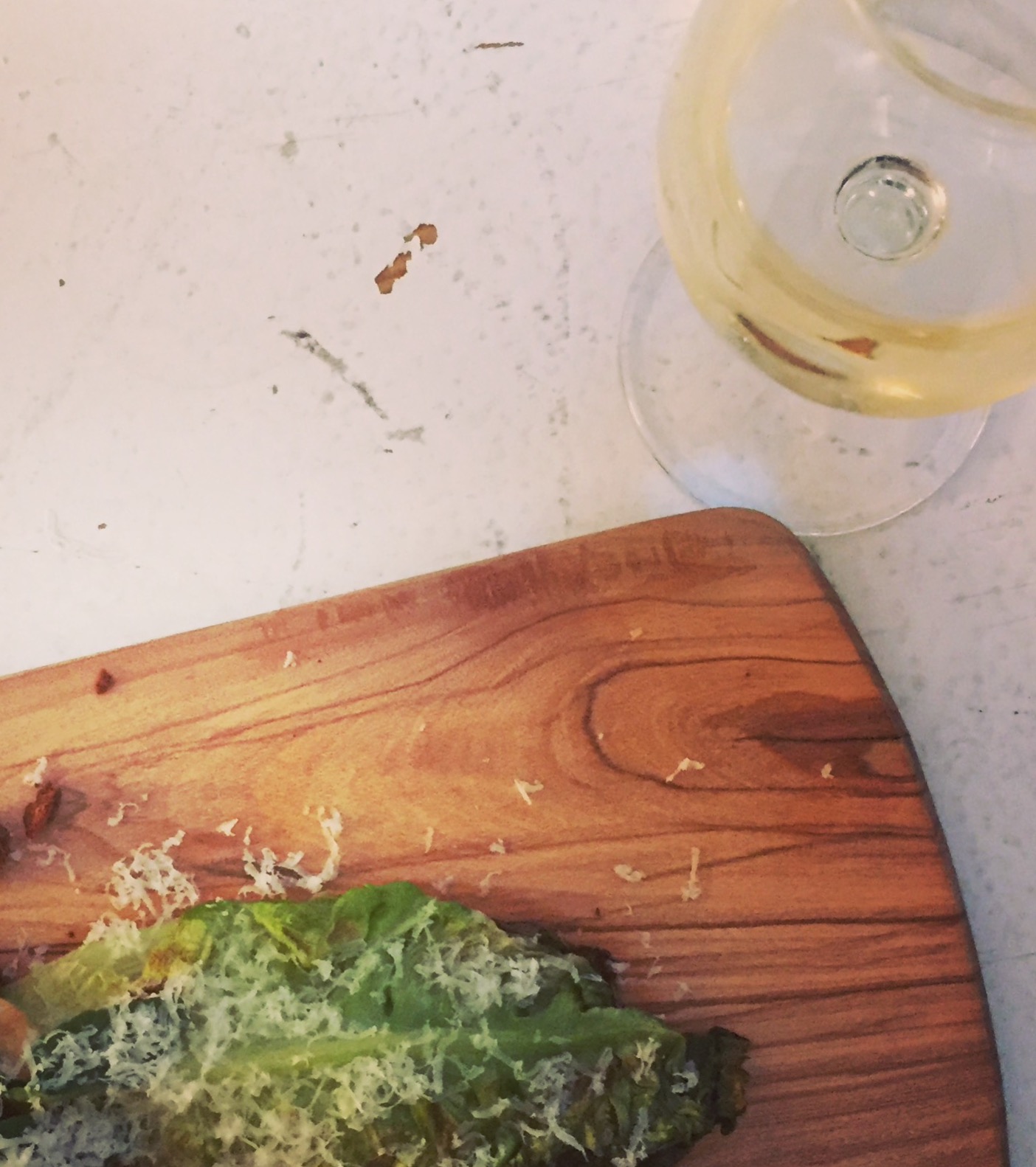 2 of 5ive
Alex served a Devon crab cannelloni with grapefruit and Chardonnay cream sauce. Matthew matched this with an English chardonnay, equally grapefruity and extraordinary together.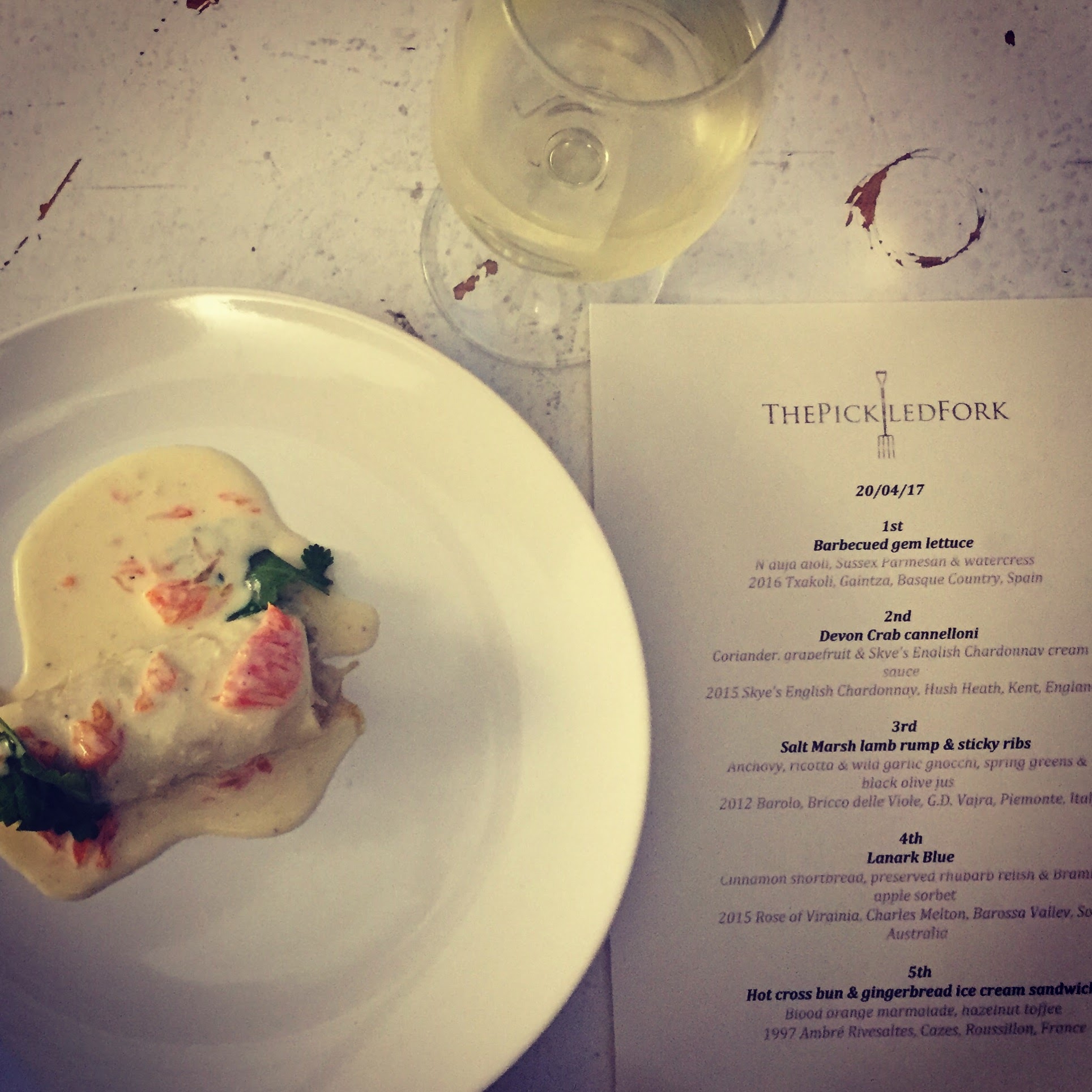 3 of 5ive
An absolute favourite of ours at Vallebona, a Piemonte Barolo from the Vajra family. Matthew commented on Stefano's fine selection of wines from the Piemonte region. We drank this with salt marsh lamp and sticky ribs, with a wild garlic gnocchi.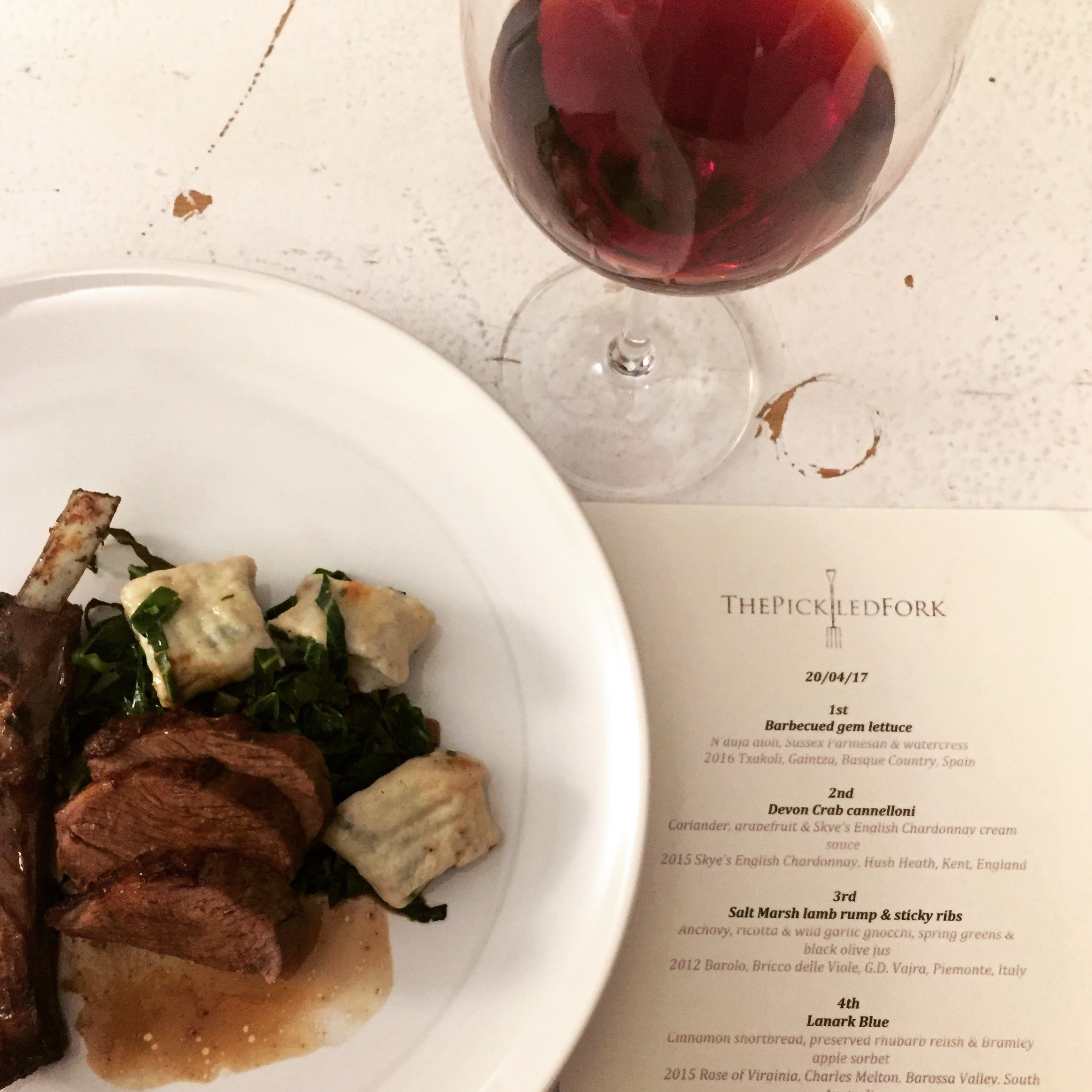 4 of 5ive
A mature dish of robust flavours of Lanark blue, gingerbread, rhubarb and bramley apple paired with a dry rose from South Australia.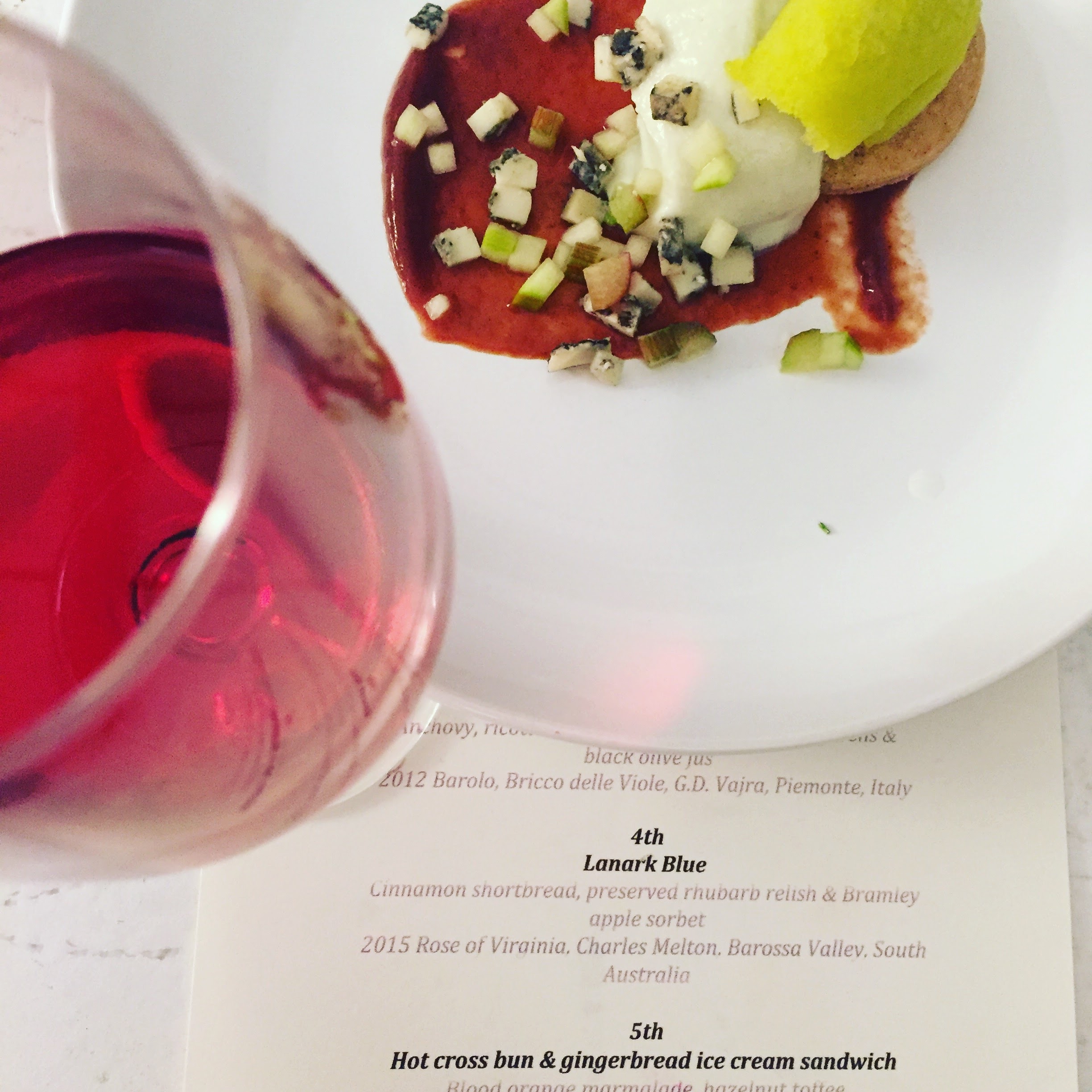 5ive
Tart and sweet, yet delicate. A 1997 Ambré Rivesaltes to go with Hot cross bun ice cream sandwich and blood orange marmalade.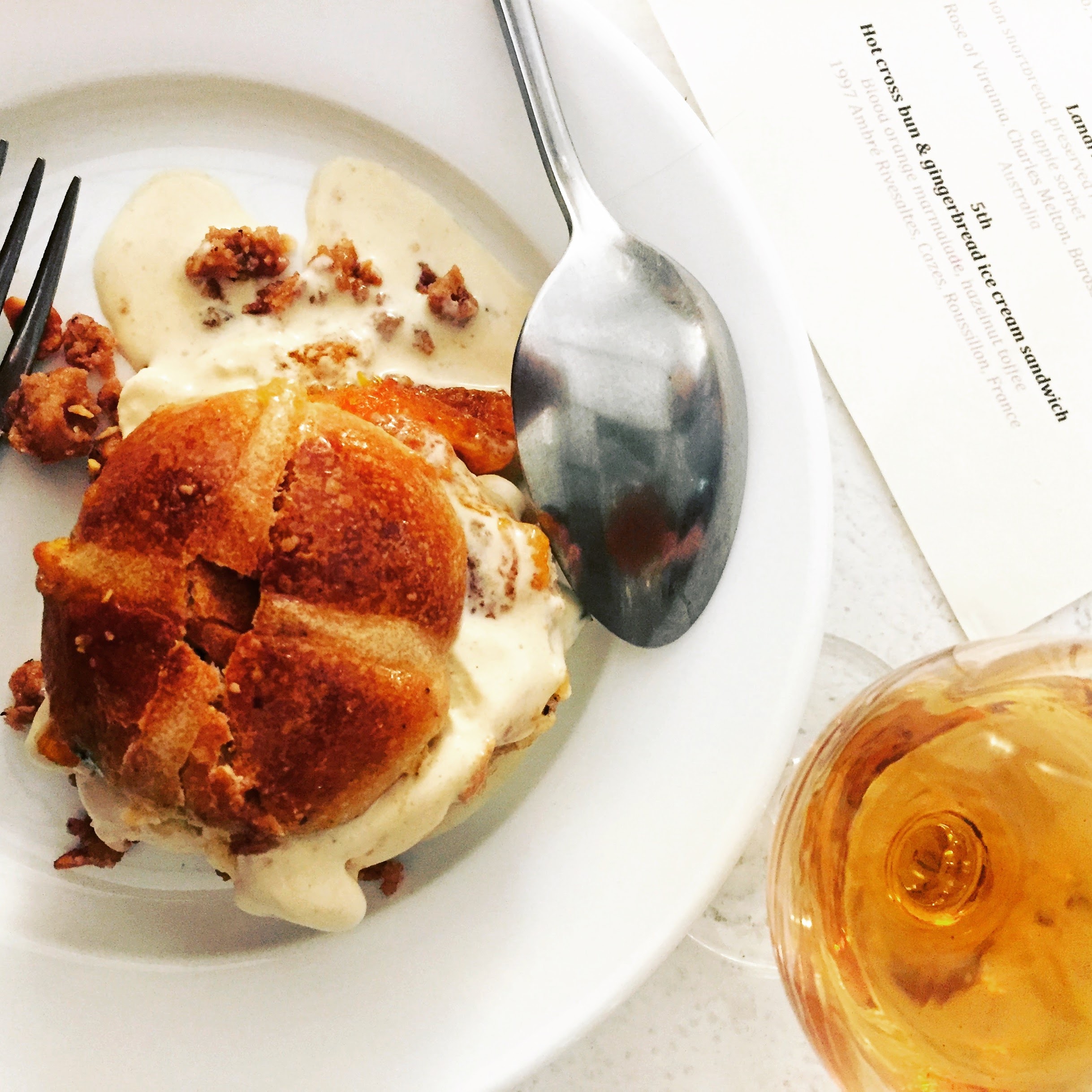 The evening was great fun and attracted a really good mixed crowd.
Alex is extremely talented, as you can see the plates look amazing. Matthew is extremely knowledgeable in his field yet very laid back and relaxed whilst enjoying a dinner with friends and family, he casually announced each wine with it's course.

We highly recommend The Pickled Forks - 5ive and are delighted to welcome them to Vallebona.
Visit Vallebona warehouse shop