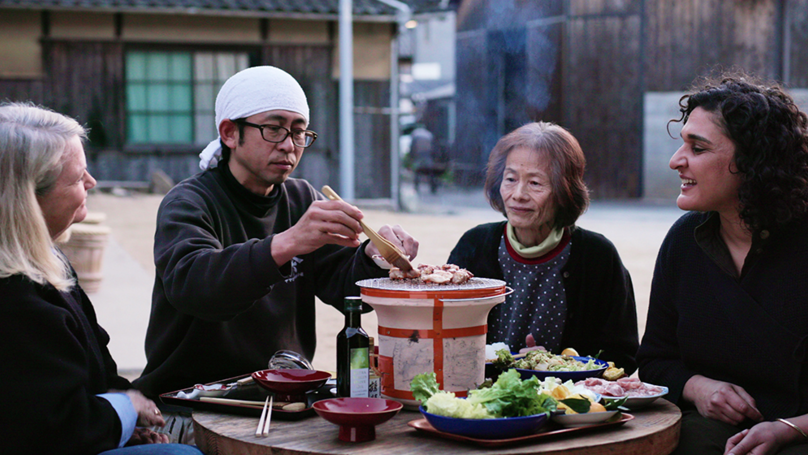 The new Netflix series - Not to be missed!
We were delighted to see our 4 year aged Soy Sauce producer featured on the new Netflix series of Salt, Acid, Fat, Heat. In episode 2 American chef, Samin Nosrat travels throughout Japan, where we learn the Japanese have over 4,000 types of salt which differ depending on where they come from and how the are produced. She visits Yasuo Yamamoto, the producer of our Tsuru Bishio Aged Soy Sauce and discovers the production process using 150 year old timber barrels to age the incredible ingredient.
The first episode travels through Italy - it is a great insight into which parts of a pig are used for Guanciale, prosciutto and salame.
Pictured below with Stefano Vallebona is Yasuo Yamamoto when Vallebona became the first UK supplier of the 4 years aged soy sauce. V2B is the UK and Europe agent for Tsuru Bishio soy sauce.