Unit 14,55-59 Weir Road, Wimbledon, London SW19 8UG
Vallebona draws inspiration from the idea historic family kitchen table. It was not only a table but a stage, pulpit, podium and theatre. The table was a place to discuss, to debate, to talk, to share and reflect. Everyone who came to the table came as an equal and as a friend.
Table is the Vallebona metaphor for sharing. Sharing thought, sharing knowledge, sharing ideas and, of course, sharing food.
Vallebona has been providing Michelin starred chefs and five star hotels with authentic Italian ingredients for the past 20 years. Stefano, who runs the business today with his wife Naoko, is a 3rd generation importer and wholesaler of fine Italian products. His inherent love of food and respect for ingredients is ingrained in his values - passed down to him by his great-great grandfather who started the family business in 1890.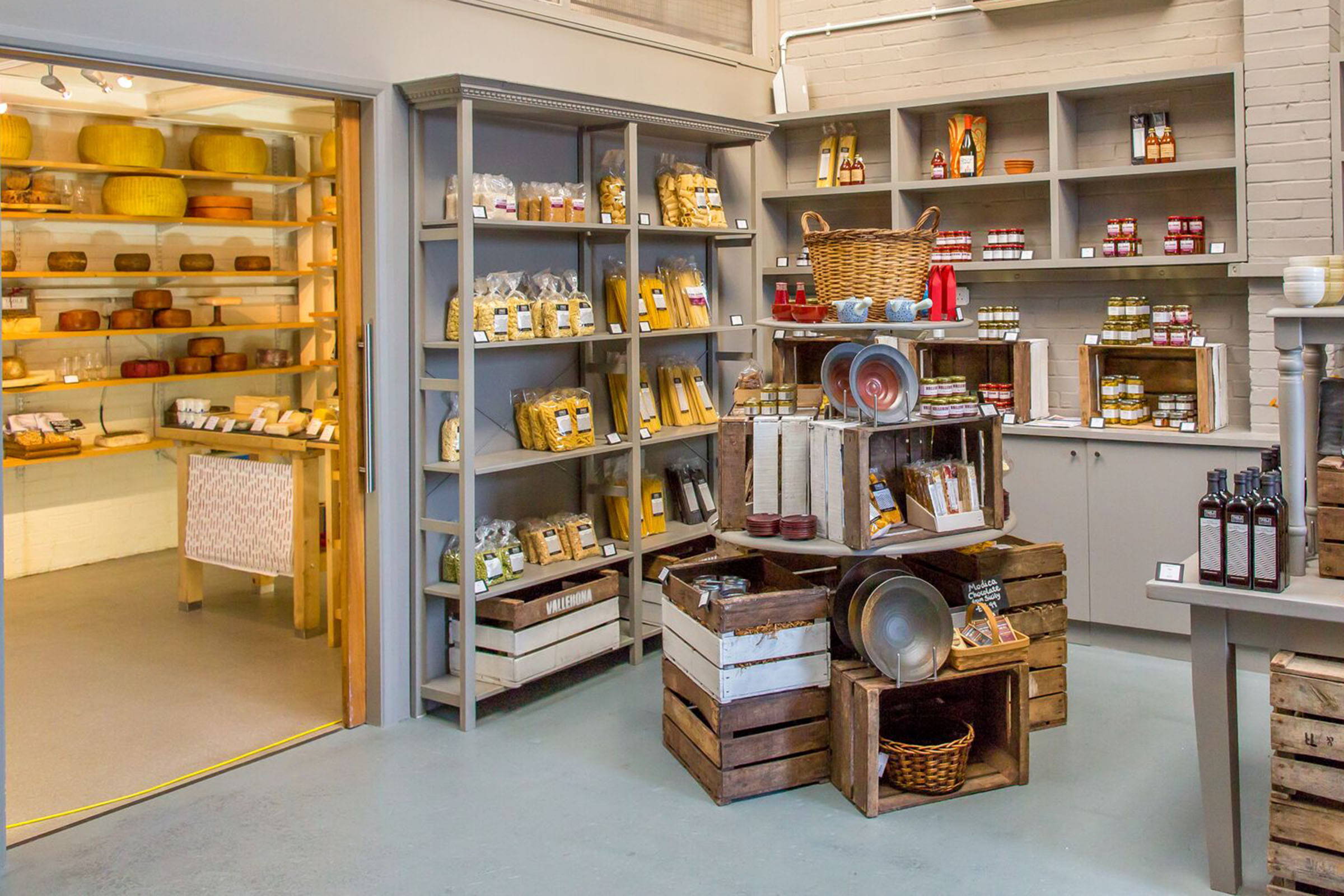 NEW OPENING HOURS
Monday - Friday: shop open to public for purchasing from 9.30 to 16.00
£50 MINIMUM SPEND, WEB COLLECTION, MEETINGS BY APPOINTMENT ONLY
Saturday: shop is open for "browsing" and purchasing from 9.30 to 16.00
NO MINIMUM SPEND, TASTING AND BROWSING
Saturdays in our Wimbledon warehouse are like no other day. Expect to walk in to a warm welcoming foodie haven.
We have a walk-in maturation room, full to the brim of truckles of cheese and legs of prosciutto.
Our New York conversion style warehouse is the only place where you can find our entire range under one roof, as well as trying our latest arrivals, that top chefs are using on their menu (see our customers)
Why you should visit SW London's best kept foodie secret:
Stefano, Naoko and the team are passionate about their products. They will ensure to guide you around the shop to talk you through the produce, provenance and recipe ideas
Sample your way around our walk-in maturation room, there is always a bottle of wine open too
Discover quick and easy ideas to entertain family and friends (look out for recipes around our shop)
We're super child friendly (with a healthy selection of salami, pizza, pasta)
Bespoke gifting for foodies, wino's, Italophile's and a unique Japanese range
Grazing lunch from 11.30am to 3.30pm. Enjoy sharing boards and freshly baked pizza (call us on 0208 944 5665 or email if you want us to save you a space)
We have free parking. Or if you're on foot, we are a 10 min walk from Earlsfield, 16 min walk from Wimbledon Park.
---