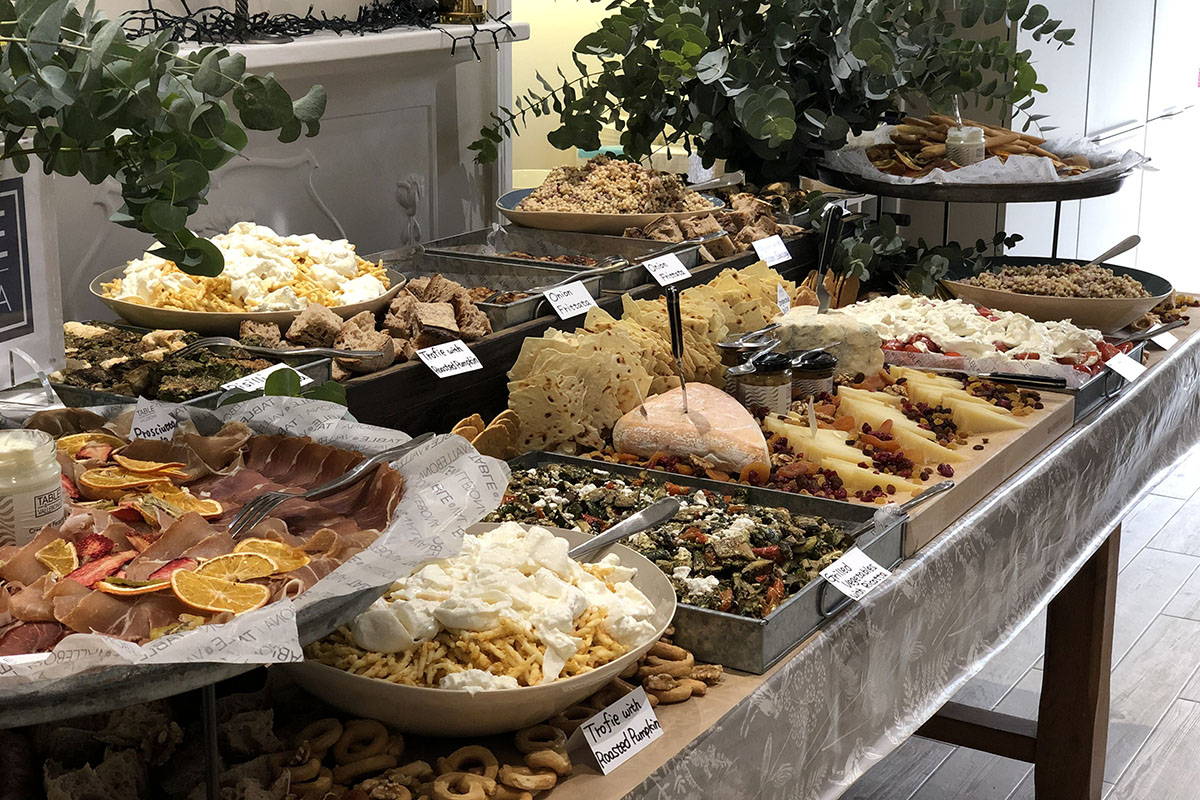 THE BRIEF
A loyal Vallebona customer approached us wanting to put on a wonderful evening for 70 of her closest friends and family, to celebrate her 50th birthday. The party would be based at her home in South West London. Food would be served inside, with the doors to the garden open and a marquee set up outside. She wanted the atmosphere to be laid-back, rustic yet elegant.
THE DELIVERY
The Vallebona team provided a spectacular 3-metre-long grazing table laden with charcuterie, cheese, antipasti, salads and pasta. Each element was beautifully presented with care and precision in vintage wooden or metal trays. These managed to retain the rustic feel of a Tuscan spread. Eucalyptus fronds were brought in to add depth and greenery to the spread, and the small hints of colour from dried fruits and nuts punctuated the table beautifully.
---
PASTA
Fregola with Tuscan sausage, sundried tomato, artichokes and pecorino
Trofie with Roasted pumpkin, pancetta, pine nuts, burrata and crispy sage
SALADS
Cherry tomatoes, burrata and oregano
Grilled vegetables, pesto and mint
MAINS
Onion frittata
Zucchini frittata
BREADS
Music paper bread
Taralli
Fresh rye sourdough
Grissini
CHEESE & MEATS
Prosciutto Toscano
Crema di Pecorino
Gorgonzola Dolce
Pecorino Sardo
Taleggio
Truffle honey
Chestnut honey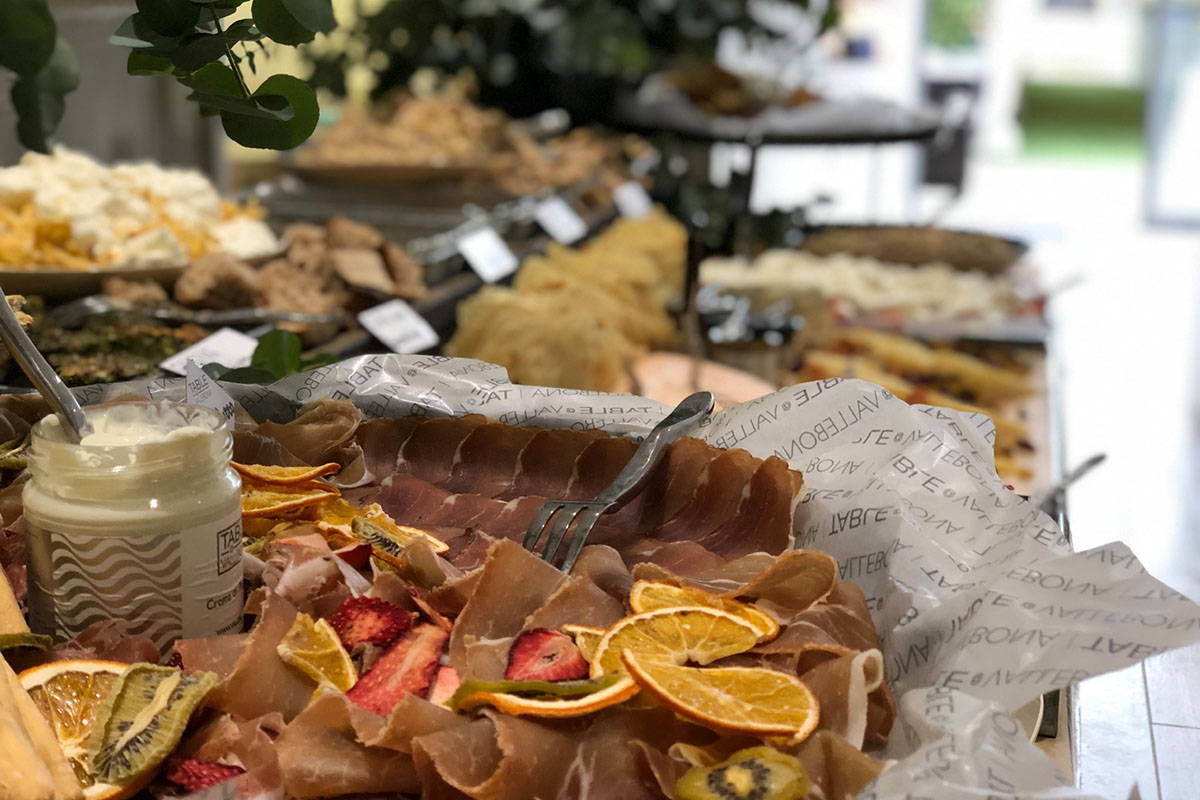 THE RESULT
The client was taken aback by how stunning the table arrangement looked. The colour and presentation meant that she didn't need to decorate the room, as the table was impressive enough. She noted that the waiters we provided meant that she could really enjoy her special day without worrying about filling up glasses or clearing plates. The serve yourself format worked well to ensure that everyone had what they needed and made the party feel less formal and more laid-back.
"Thank you so much Stefano and Naoko for making my 50th birthday party at home such a special evening....We were familiar already with the delicious cheeses, meats and accompaniments from Vallebona and the friendly helpful team behind it, so when I decided to arrange my 50th party at home, the catering choice was an easy one. However I had not realised how incredible the full grazing menu would be - it was perfect for my special party. Stefano was so helpful in planning the menu and Naoko decorated the table beautifully. The range and quality of the food and the flavours were perfect for my special birthday party and addressed all of our dietary needs. The grazing table created a 'wow' factor and was talking point of the evening. It gave us the friendly relaxed atmosphere we were looking for, allowing guests to dip into the wonderful spread throughout the night, creating a truly wonderful gastronomic treat. Thank you also for sourcing the staff for the night - they were so easy to have around - friendly, attentive and professional and a treat for me to be able to just mingle and enjoy the night in the knowledge that glasses would be topped and plates cleared! Thank you both again so very much - your passion for spreading the joy of delicious food was evident throughout the grazing table and was very much appreciated by us all."