Our team is expert in putting on parties and events, and we love it! We pay attention to every detail to make your party unique and just as you want it. Whether you're entertaining friends or clients at home or celebrating a special occasion with a private event in our Vineria wine bar, you can rest assured that not only will your guests enjoy a feast of delicious food and wines but your party will be stylish, seamless and, most of all, just as enjoyable for you.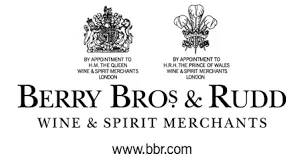 "The catering for our event was very well received by all attending customers. The food was enticing, interesting and fresh in flavour as well as being well presented over the daytime and evening. Staff were polite and attentive and knowledgeable on what they were serving. The quantity was plentiful for the number of people requested, and positive comments were received from all attendees afterwards. We've had some great feedback on the food internally but I know it was a hit with customers too! 'Definitely get the cheese man again."

"We have used Stefano and Vallebona for a few years to provide catering at our wine tasting events. He never disappoints with his beautifully presented delicious Sardinian meats, cheeses and breads. The whole parmesan, pecorino and blue cheese wheel's are delicious and his freshly carved meats always disappear quickly. We have also used his Japanese antipasti at a sake event which proved very popular. Our customers love his food and so does everyone at Bibendum Wine! Thanks Stefano"

"Vallebona provided a wonderful array of beautiful dishes for us to enjoy at a celebration in-house evening. Stefano gave us a full and inspiring explanation of everything which only added to the excitement and anticipation – everything was so fresh, enticing and completely delicious. We can't wait until the next event!

Stefano and Flora have been amazing from the initial enquiry right up to on the event day, they couldn't be more helpful. If you want a professional, personal service and want that wow factor at your events then you must choose Table @ Vallebona. Your guests will be blown away by the taste experience! Their food is outstanding- 5 stars! Thank you Table @ Vallbona - we will be back.