Unit 117, Lower Stable Street, Coal Drops Yard, London, N1C 4DQ
Monday to Saturday: 10am-8pm
Sunday: 12pm-6pm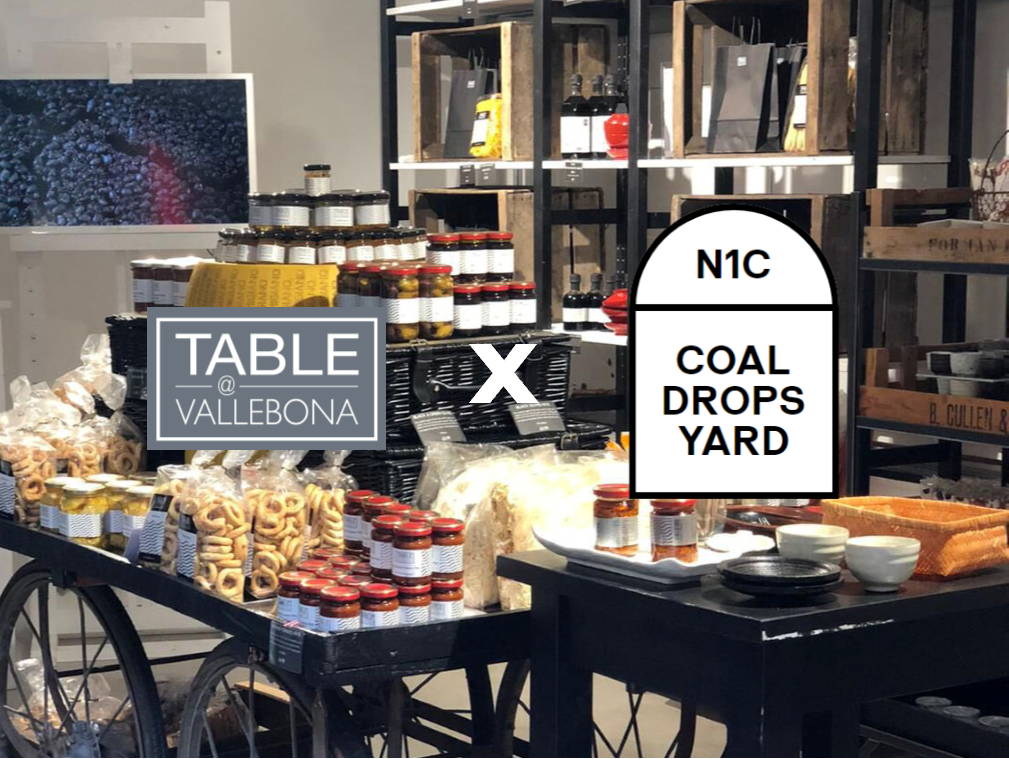 Finally the secret's out! We've been working hard over the past couple of months and we've now opened our pop-up store in Kings Cross' latest retail 'super-development'.
Our exclusive Italian-Japanese range is now accessible for those of you who live further from our leafy,
With a focus on luxury hampers and gifts, our range contains the exact same ingredients that we supply to Michelin-starred chefs across the country.
Choose a gift from our ready-to-go hampers, each finished with high-quality, eco-friendly packaging and wrapping. Alternatively, put together your own selection for one of the Vallebona team to hand finish for you.
Keep an eye out for exciting events and tastings, exclusive to Vallebona x Coal Drops Yard.
The first in our line up is on the 13th of November from 5:30pm. Come and join us to watch the Christmas lights go on and sample our delicious panettone with a glass of classic Prosecco Vaporetto.
Unfortunately, due to lack of storage, we were unable to bring our spacious maturation room with us, so we sell a limited range of cheeses and meats all pre-packed and ready for you to take away.