Unit 117, Lower Stable Street, Coal Drops Yard, London, N1C 4DQ
Vallebona draws inspiration from the idea historic family kitchen table. It was not only a table but a stage, pulpit, podium and theatre. The table was a place to discuss, to debate, to talk, to share and reflect. Everyone who came to the table came as an equal and as a friend.
Table is the Vallebona metaphor for sharing. Sharing thought, sharing knowledge, sharing ideas and, of course, sharing food.
Vallebona has been providing Michelin starred chefs and five star hotels with authentic Italian ingredients for the past 20 years. Stefano, who runs the business today with his wife Naoko, is a 3rd generation importer and wholesaler of fine Italian products. His inherent love of food and respect for ingredients is ingrained in his values - passed down to him by his great-great grandfather who started the family business in 1890.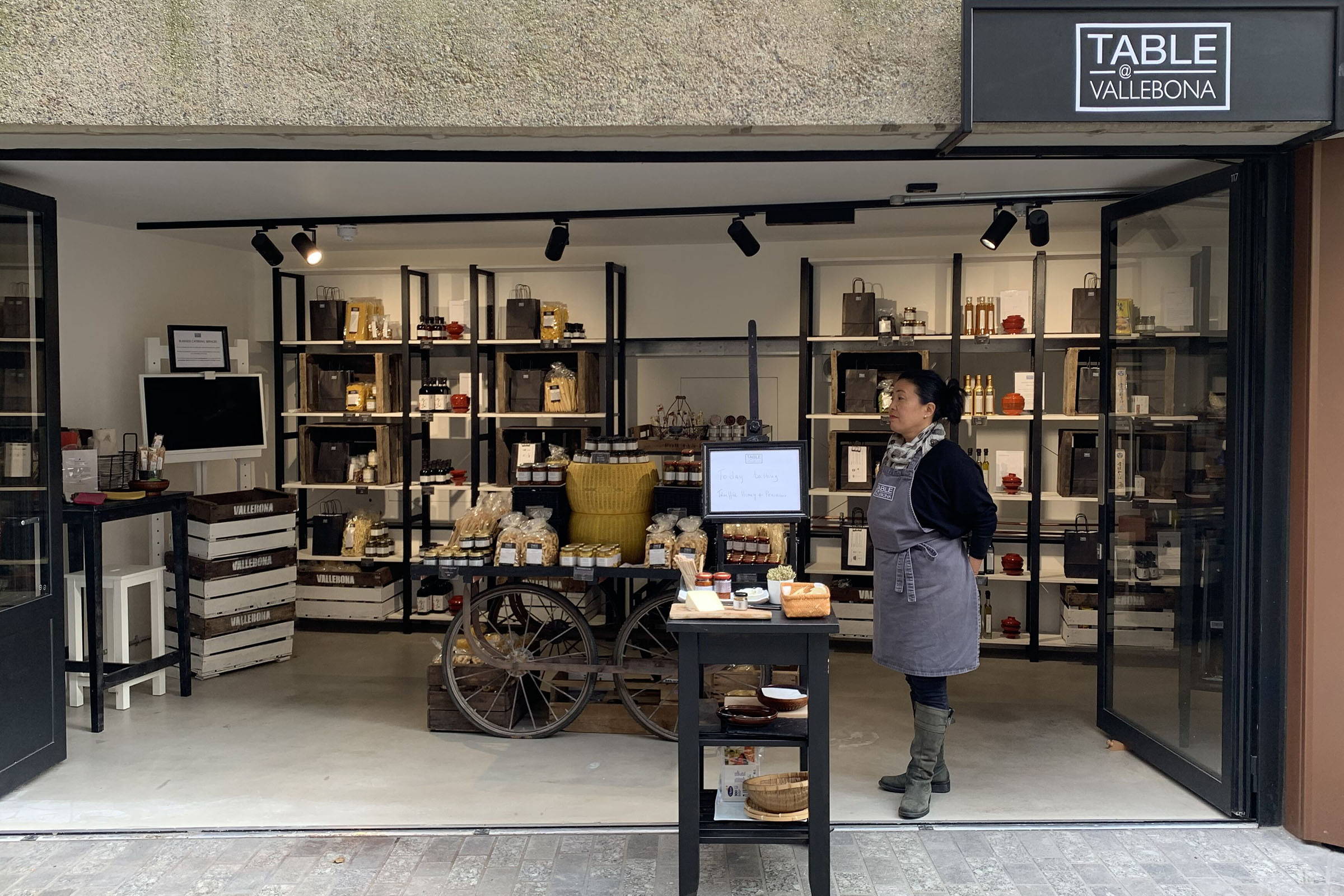 OPENING HOURS
Monday - Saturday: shop open to public for purchasing from 10.00 to 20.00
Sunday: shop open to public for purchasing from 12.00 to 18.00
Our new site in Kings Cross is located in the bustling, beautiful Coal Drops Yard. Small but mighty, come and see our new home in central London near the head offices of Google, Facebook and Samsung!
Our exclusive Italian-Japanese range is now accessible for those of you who live further from our leafy, sleepy SW home.
With a focus on luxury hampers and gifts, our range contains the exact same ingredients that we supply to Michelin-starred chefs across the country.
Choose a gift from our ready-to-go hampers, each finished with high-quality, eco-friendly packaging and wrapping. Alternatively, put together your own selection for one of the Vallebona team to hand finish for you.
Keep an eye out for exciting events and tastings, exclusive to Vallebona x Coal Drops Yard.
Unfortunately, due to lack of storage, we were unable to bring our spacious maturation room with us, so we sell a limited range of cheeses and meats all pre-packed and ready for you to take away.
Why you should visit our new NC1 shop:
Conveniently located just 5 minutes walk from Kings Cross station
Situated amongst some of London's most sought after brands
Hands-on gifting service