When we heard from Tim and the team at Orbis Investment Management, we were delighted to be asked to cater for their team get together and wine tasting. We worked together to create a menu to compliment their carefully selected Italian wines. Here is the feedback from Orbis, we look forward to the next one.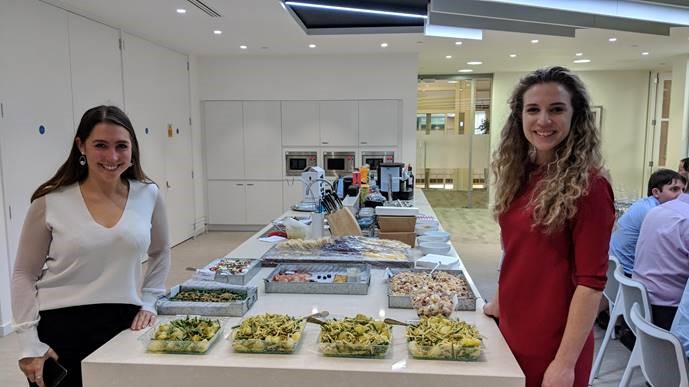 Hi Stefano,
We just wanted to write and say what an amazing accompaniment your delicious food made to our Italian Wine Evening. The salumi and antipasti were delicious and thanks to Naoko's precise directions, preparing the salads and the pastas was a breeze meaning that our guests could enjoy everything freshly made. The star of the show without any doubt was the burrata which was out of this world!
The portions were very generous and the feedback from everyone has been overwhelmingly positive. The only question now is when we can do the next one! Thank you so much for all your help in putting the menu together and researching the wines for us. This is a fantastic concept and I am sure it could be rolled out to any occasion from family gatherings to rugby club dinners to corporate events. Wishing you the best of luck with this new venture!
Tim, Jané and Bianca.