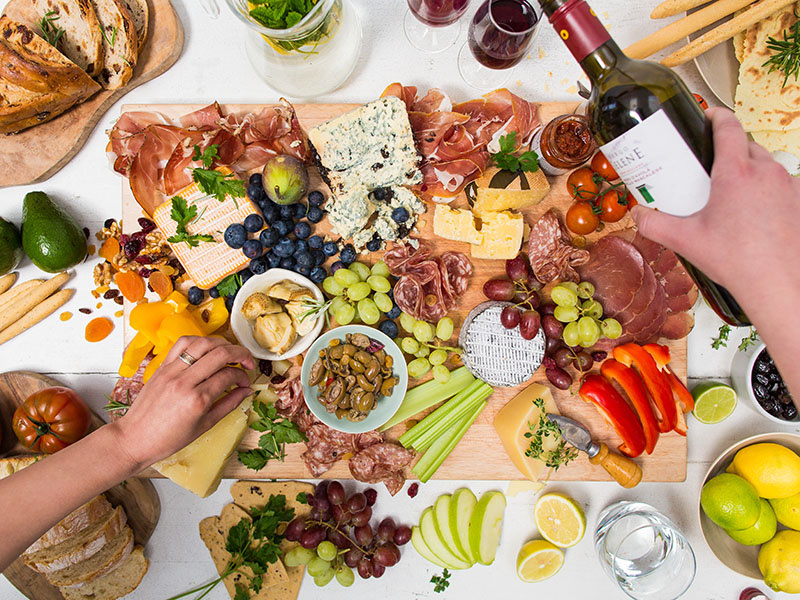 About Vallebona
Vallebona is committed to bringing the sacred Italian tradition effortless entertaining to the UK. We believe that our food can bring family and friends together around the table to share, laugh and make lasting memories together. Our best moments are spent in this environment, and everyone should be able to check in with family and friends without the stress of entertaining. We promise to bring you a brilliant experience, in an intimate environment, with little to no preparation on your part, and all the while enjoying only the highest quality, most healthy, tastiest food with your loved ones.
With this in mind, we have become the UK's go to dinner party and special occasion destination. A one-stop-shop to help navigate the difficult world of menu planning, ingredient sourcing and cooking. We use our 20 years of experience in Italian produce and cuisine, which has led us to work with the cream of the crop of Michelin star restaurants and 5 star hotels, as well as our heritage of Italian entertaining to do all of this hard work for you, delivering dinner parties direct to your door, with barely any effort on your part.
Our Table
We developed our Table@Vallebona concept to bring this culture to you. We realised that our best memories were shared around our table, its where we come together with friends and family to share conversations and ideas as well as amazing food. This historic part of life hasn't changed for generations, even today we connect most easily around a table, whether its catching up with a friend who you haven't seen for years, or enjoying an intimate meal with your partner, when the atmosphere and the food is right, any interaction at the table becomes fun and easy.
We aim to bring our table to you through our food but also our advice on how to organise the perfect party or event, tailor-made to your needs. In this way our table can become any table, anywhere, and you too can experience the effortless Italian entertaining of our ancestors in your home.
Grazie Mille
Stefano & Naoko and Team